When Fast and Furious star Paul Walker died tragically and suddenly in 2013, he was in the middle of filming the seventh installment of the franchise, Furious 7. The event left the fate of the movie up in the air for a while, but eventually the crew was able to complete filming with the help of Paul's brothers, Cody and Caleb, and some extensive special effects. Here's how they did it.
Weta Digital, the New Zealand-based digital special effects company founded, in part, by Peter Jackson, accepted the challenge. In a YouTube video uploaded to its channel earlier this month, it reported that there were 260 shots that needed Paul.
They relied heavily on baseline performances with Caleb and Cody and constantly referred back to past footage of Paul from the other films. Then they used very complicated graphics and technology to create a rendering of Paul's face for the movie.
They did a pretty good job. I only really noticed that something was slightly off during the slower closeups of Paul's face, and those turned out to be the most difficult scenes to create. The company reiterated how important it was to honor Paul's memory and did their best to create something they believed that he would have wanted for his fans.
After seeing the latest Fast and Furious film, The Fate of the Furious, I thought that for sure they'd address Paul's death. I mean, they had to, right? But Furious 7 left it open ended, where he just drove off into the horizon, kind of trapping Brian O'Connor in limbo. But no, in Fate they still acted like Brian was alive and well, off with Mia and trying to live a normal life.
G/O Media may get a commission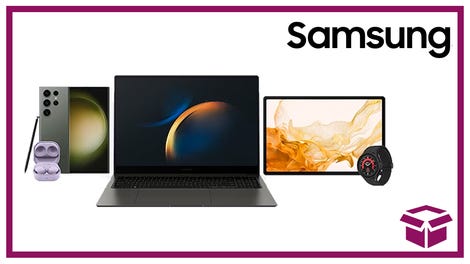 24 hour deals
Discover Samsung - Daily Deal
Is that how the writers are going to bring Brian's narrative to a close? I guess it's the only way. The whole situation is extremely delicate. There was some chatter a while ago about bringing Brian back in future movies, but that was a terrible idea and I really hope no one does it.
They did what they had to do in Furious 7 and that should be it.