For some reason, I have encountered a good amount of negativity from folks when it comes to 2000s cars, and I don't know why. Maybe it's because they're too recent to be hit with nostalgia just yet. But there will be a time when they become popular. I just know it.
Last week, we asked you guys to come up with the fun and cheap 2000s cars that nobody thinks about. We're currently in the age of Radwood, but what would Litwood look like? (Or something equivalent, but with a better name).
Car popularity tends to happen in generational waves. We're seeing an inflation in prices of '80s and '90s cars, which has correlated with phenomenons like Radwood. It's all from kids who grew up during that period finally coming into money (well, some of us) and wanting to buy that Toyota Supra or E34 BMW M5 they had always lusted over.
G/O Media may get a commission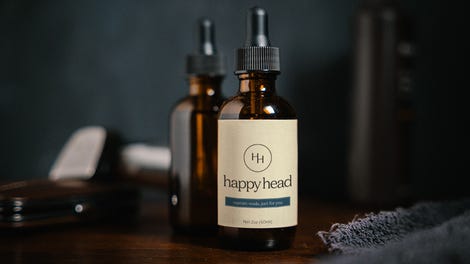 Once the Radwood-era is over, people like me and younger from the next generation will go through the same fervor, but with cars from the 2000s and the 2010s.
Obviously I'm biased as hell, but I love my 2002 Mercedes C32 AMG. Sure, it isn't the most driver-focused car in the whole world (automatic, fun-inhibiting traction control system), but the engine is an absolutely monster and it's totally understated from the outside.

The first-gen Infiniti G35 or 37 is definitely something I'd consider, too. It had great styling, a tough V6 engine, a manual and bridged that gap between a luxury car and a sports car. And they were are easy to modify, if that was something you were into.
Another thing worth considering is that these cars are all probably on the bottom of the depreciation curve right now. So strike while the iron is hot!
The Miata is the easy answer. And everyone knows about the Corvette, Gallardo and CTS-V. What else did you guys come up with?
This generation of Mazda3 had really great styling.
I didn't know these used the C-Class platform. Good to know!
I can get behind this.
You had me at "light."
Very much yes.
Subaru Legacy GT (oddseth)
Don't keep going for the WRXs.
Hyundai Genesis Coupe (bassracerx)
It never quite made it as the next great tuner car. But it's worth a revisit.
I'm here for the Saturn.
It's aging super well.
The S was also fabulous, but both had this wonderful styling.
Toyota Celica GT-S (LionZoo)
These will always look very Fast and Furious to me.
Erik Shilling can attest to how good the Fit is.
Mercedes-Benz C230 Kompressor Sport (thomhush)
Probably one of the last Mercedes cars you can get with a manual.
We didn't get those here, but someone should import one.
Volvo V70R and the Bangle 5-Series (Blackbeard Ben)
Most people on this site immediately think of a Volvo V70R when faced with this question, but not everyone else does. And I will forever defend the Bangle 5-Series. I will happily die on this hill.
Let's just ignore all of that MK bullshit, shall we?