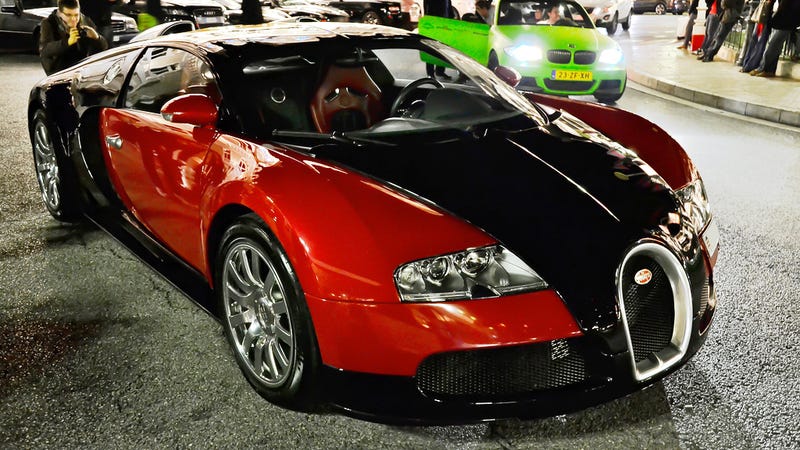 There's probably only one place in the world where a valet could end up parking ten Bugatti Veyrons in a single night. Monaco, of course.
I say apparently, because the evidence comes from Monaco resident, Formula One reject, and Twitter trickster Taki Inoue. He put out this tweet:
I'd find it frustrating to drive those cars, what, only a hundred feet into a parking garage? Then again, there are worse jobs than driving more Veyrons than anyone outside of Bugatti.
UPDATE: The whole thing looks like a joke from Taki Inoue. His reputation as a trickster continues...
Photo Credit: Alexandre Prévot (ten Veyrons in question not pictured)