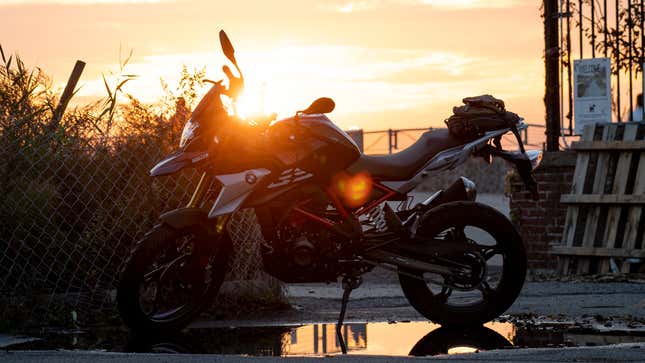 Last August, I bought myself a little birthday present. A 2022 BMW G310GS, my third-first bike, something I hoped would ferry me from Brooklyn to the Trans-Mass Trail and New Jersey's Pine Barrens. But, when I wrote up the purchase, many of the comments on that piece echoed a similar refrain: "It's too small, you'll want to upgrade, don't waste your money."
Now, nine months later, I've sold the GS. It's off to a new beginner in Jersey, and I'm trying to upgrade to something bigger: A Yamaha Tenere 700, BMW F800GS/F850GS, or even a Honda Africa Twin. Yet, I maintain that those comments were wrong — I don't have a single regret over buying my little 310GS.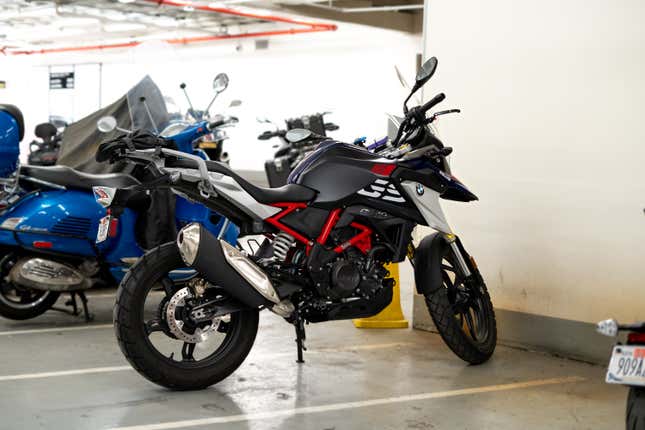 My G310GS didn't ferry me to the Trans-Mass Trail or the Pine Barrens, but it did plenty of shuttling me around Brooklyn. In the city, where I've spent most of my miles, it may be the perfect bike — comfortable over potholes, light enough to muscle into a bike rack, and great on gas while racing against the G train.
Those factors also made it perfect for learning. I was comfortable on that bike in a way that had previously been reserved for my mountain bike, riding around with no hands or standing on one foot. Somehow, improbably, I managed to never drop the BMW during these shenanigans. I doubt I would've managed the same feats — in comfort or in keeping the rubber side down — on a bigger, heavier bike.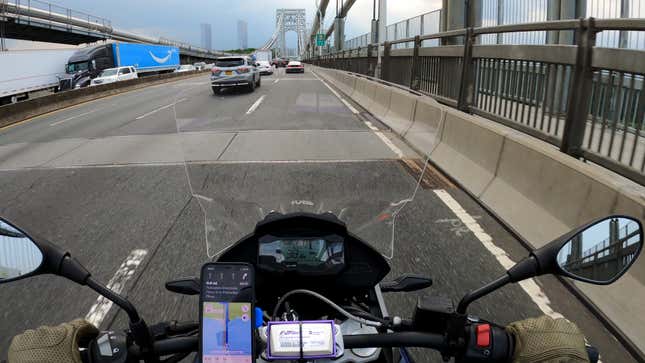 But that GS didn't just ferry me around Brooklyn. It also carried me out to Connecticut, to visit family, and that's where the cracks started to show. A single cylinder may not be an issue while sitting at New York stoplights, but sitting at 7,000 RPM on the highway for two straight hours made it hand-numbingly buzzy. The 310 trained me around the city, helped me really learn the fundamentals of motorcycling, but it's not truly an adventure bike.

And that's what I'm looking for now. A bike that handles six-hour highway trips as easily as an unmaintained fire road, something that's truly unlimited in its capability. Hopefully, something in that vein is coming soon. Watch this space.
I understand the appeal of buying one bike to last forever. It's what I'm aiming to do now. But I won't bury my G310GS in my memory, because it is the bike it ought to be. It's the perfect beginner bike, and I don't for a second regret buying it. So when I tell my friends, and all of you readers, I'll tell them what I saw in it and how it turned out to be. Goodbye, my German-designed Indian-built sweetheart. There's nobody better than you.