Swiss artist Adrian Falkner, who signs his work as Smash 137, has filed a lawsuit against General Motors for featuring his commissioned graffiti artwork in a Cadillac campaign ad, claiming the automaker's photos featured on social media infringed on the copyrights of his work.

Four years ago, Falkner was commissioned to paint a graffiti mural around the elevators on the top floor of a 10-story parking garage in Detroit, Michigan. In 2016, a freelance photographer took photos of the new Cadillac XT5 crossover next to Falkner's mural for an online campaign for the automaker subtly titled "The Art of the Drive."
The lawsuit, filed back in January, argues that Falkner's mural acted as the centerpiece of Cadillac's ad campaign, "in that it is the only creative element dressing the car," and that Cadillac's "exploitation of Plaintiff's work damages his reputation, especially because he has carefully and selectively approached any association with corporate culture and mass-market consumerism."
Falkner is arguing that Cadillac infringed on his signed mural's copyright "for misappropriation of his original graphic expression," and that the automaker "deliberately removed" his signature from the mural in their advertisements on social media, with an estimated potential reach of over six million followers.
G/O Media may get a commission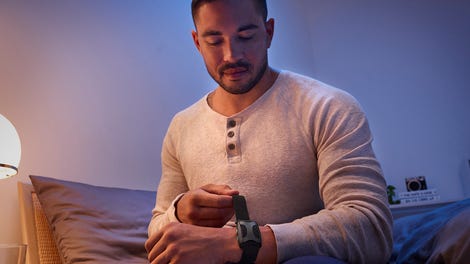 The lawsuit also refers to the Detroit parking structure in question as an "art gallery," and indicates the mural was commissioned by the building owner as part of a marketing project involving multiple artists.

According to The New York Times, General Motors argued in court documents that Falkner's mural had been incorporated into a building, and thus was not protected by copyright law. Here's the snippet from The Times:
Last month, lawyers for G.M. sought to end his lawsuit by claiming in court papers that the company was allowed to use his parking garage mural because of a provision in the law that says images of "architectural works" do not have copyright protections. In their papers, the lawyers argued that the parking garage was itself an architectural work and that Mr. Falkner's mural was not protected under the law because it was "incorporated into a building."

"If the parking structure is a 'building,' then that is the end of the analysis," G.M.'s lawyers wrote. They added: "Joe Public should not be required to research the history of the building and hire architectural experts before he snaps a photograph."

Falkner's lawyer disputed GM's argument, via The Times:
Last week, Mr. Gluck filed his own court papers, suggesting that the architectural exemption was put in place to protect the public from being sued for taking and posting photos of significant structures like the Washington Monument or the Space Needle in Seattle. If a parking garage — even one covered in art — could be construed as a significant structure, Mr. Gluck maintained, it would have widespread implications.

Graffiti copyright protections have gotten much stronger in recent years, with artists' murals finally recognized more as genuine works of art. One landmark case involved 21 graffiti artists who were awarded $6.7 million last year, whose works were destroyed when a complex in Queens was demolished for luxury apartments, after the complex owner had granted the artists permission to print on the building.

A hearing to consider the arguments of Falkner's case against General Motors is schedule for Monday in Los Angeles, which is where the freelance photographer who took the photos is based.