1st Gear: USA, USA, USA
Mere weeks after being threatened by President-elect Donald Trump with a "big border tax" for producing some cars in Mexico, General Motors today announced a plan to invest $1 billion in U.S. production that it says will create 1,000 jobs. The announcement just went live, so here's the General in its own words:
The new investments cover multiple new vehicle, advanced technology and component projects. A combination of 1,500 new and retained jobs are tied to the new investments. Details of individual projects will be announced throughout the year.

The company also announced it will begin work on insourcing axle production for its next generation full-size pickup trucks, including work previously done in Mexico, to operations in Michigan, creating 450 U.S. jobs.

"As the U.S. manufacturing base increases its competitiveness, we are able to further increase our investment, resulting in more jobs for America and better results for our owners," said GM Chairman and CEO Mary Barra. "The U.S. is our home market and we are committed to growth that is good for our employees, dealers, and suppliers and supports our continued effort to drive shareholder value."
As you can tell, it's scant on details. But is it really in response to Trump? After all, in the past few weeks we've seen automakers like Toyota play up news about U.S. investments that were happening already, because it's good PR and ragetweet-mitigation.
CNBC's Paul Eisenstein says probably not, that this plan likely dates back years and that GM has been investing heavily stateside for some time now:
But GM sources stressed that the new investment by the automaker was not driven by the incoming president's threats — a position echoed by GM General Counsel Craig Glidden in a story by the Wall Street Journal.

Investment decisions of this magnitude and involving changes to manufacturing operations are typically the result of several years of study and require months of consideration by a company's board of directors, noted David Cole, director-emeritus of the Center for Automotive Research, in Ann Arbor, Michigan, in a discussion this week. That would suggest that the latest GM investment project began as far back as 2014.

And it is just one in a string of investments announced by the automaker since emerging from bankruptcy in 2010. Overall, those have resulted in the addition or retention of of 25,000 American jobs, including 6,000 in the manufacturing sector.

That includes workers at the maker's assembly plant in Orion Township, Michigan, where it produces the Chevy Sonic, a small car previously imported from South Korea. But due to shifting market demands, small car sales have tumbled and production has been cut at the suburban Detroit facility. GM hopes to boost operations there since adding production of the new Chevrolet Bolt EV on the same assembly line.
Either way, it's happening. Let's see how long it takes for Trump to take credit for the "move."
2nd Gear: Hyundai-Kia Also Rah-Rah For America
Now, having said that, the Hyundai Motor Group's president does directly cite the incoming president in a plan to spend $3.1 billion in the U.S. in the next five years, more so than in previous years. It's not so much the tariff thing, but anticipating a stronger U.S. economy under the Trump administration. Via Bloomberg:
The planned U.S. investment by South Korea's two largest automakers is about 50 percent more than the $2.1 billion they spent in the previous five-year period, Hyundai Motor President Chung Jin-haeng told reporters in Seoul on Tuesday. The group is considering building a new factory in the U.S. and may produce Hyundai Motor's upscale Genesis vehicles and a U.S.-specific SUV in the country, said the executive, who also oversees the strategic planning for Kia.

"We expect a boost in the U.S. economy and increased demand for various models as President-elect Trump follows through on his promise to create one million jobs in five years," Chung said. "We will actively consider introducing new models that have increasing demand and profits."
G/O Media may get a commission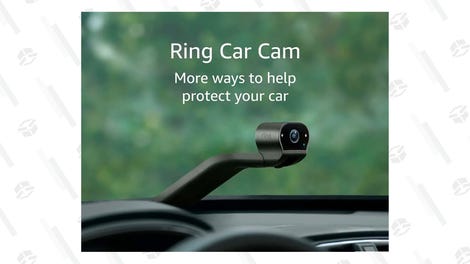 Also worth noting: Hyundai makes a lot of cars in the U.S. already.
Hyundai has been considering expanding its plant in Montgomery, Alabama, which produces the Sonata, Elantra sedans and Santa Fe crossover. The factory is running at its top capacity of 370,000 cars a year. Kia's factory in West Point, Georgia is also at full tilt, producing 360,000 units of the Optima sedan and Sorento SUV a year.
At any rate! U.S. jobs and manufacturing are good things.
3rd Gear: European Car Sales Were Up Quite A Bit In 2016
After years of being in a post-recession slump that lasted longer than the U.S. and other markets, Europe's car sales are up again, reports Automotive News:
European car sales rose 6.5 percent to 15.1 million in 2016 — a nine-year high — as demand was propelled by growth across the region's key markets.

Despite political instability and economic uncertainty following key events in 2016 that included the Brexit vote and a referendum in Italy, the positive annual result shows that consumer confidence has remained robust, industry association ACEA said in a statement on Tuesday.

Preparations for an exit from the European Union haven't significantly hit demand in the UK yet, with annual registrations rising 2.3 percent. In Germany, the region's biggest market, full-year sales were up 4.5 percent, while demand in France increased by 5.1 percent. In the southern European markets of Italy and Spain, registrations rose 16 percent and 11 percent, respectively.
4th Gear: Indicted Volkswagen Execs Remain In Germany
U.S. federal prosecutors have indicted six Volkswagen executives on conspiracy and fraud charges related to diesel cheating. One of them is in custody, nabbed by the FBI in Miami on his way to a Cuban vacation. (Ice cold, man.) What about the other five? Still in Germany, for now, reports Automotive News:
The highest-level executive indicted, Heinz-Jakob Neusser, was head of r&d for the VW brand and sat on its management board. The indictment says Neusser supervised 10,000 VW employees.

Neusser was suspended by VW in September 2015 when the diesel emissions scandal became public and was replaced three months later.

Indicted executive Juergen Peter continues to work for VW in Germany in the automaker's certification group, according to U.S. law enforcement officials. He was a liaison between VW and regulatory agencies.

Two other indicted executives — Richard Dorenkamp, the former head of VW's engine development after-treatment department, and Bernd Gottweis, a supervisor in quality management and product safety — have retired, U.S. officials said.

The remaining indicted executive, Jens Hadler, the onetime head of the VW brand's engine development department, had left the company.

With the exception of Schmidt, the indicted executives remain in Germany. Though the U.S. has an extradition treaty with Germany, the German government rarely extradites its own citizens to face charges elsewhere. Prosecutors told Automotive News that they continue to work with their law enforcement counterparts in Germany on the case, sharing information with each other.
At the moment, German VW execs are staying out of the U.S., and for good reason.
5th Gear: Don't Hope For Emissions Reg Rollbacks
Automakers should not, however, count on the Trump administration to make life easier on the fuel economy regulation front. That's because, according to Nissan-Renault's boss Carlos Ghosn, they have global markets to consider too. Via The Detroit News:
But the U.S. doesn't exist alone in the global market, and electrification and other developments are being led by Western Europe and China.

Car companies executives in Detroit for the auto show admitted that any changes Trump makes to U.S. mileage standards may be offset by emission rules in other countries they also hope to sell vehicles in.

"Let's not forget that this is a global issue, and we develop engines for the global market," Nissan CEO Carlos Ghosn said.

"That means we have to develop for the U.S. but also for something that will serve us in Europe, will serve us in China, will serve us in Japan. So what is really driving alternative energy is a global trend, a global trend independent of what happens locally in big markets. Global trend is driving higher levels of fuel efficiency no matter what happens in the U.S."
Reverse: Corvette!
Neutral: Will The Trump-Automaker Relationship Get Easier After He's Inaugurated?
GM says it's not investing in America because of Trump, Hyundai-Kia says it is. He'll claim credit either way and it does feel like he's calling the shots. Will this relationship get simpler as the months go on, or will automakers continue to be an easy target