Following up Jalopnik's own car pack, Forza Motorsport 4 is announcing their February DLC pack centered on sports racing cars. You can download it on Xbox LIVE starting on Tuesday, February 7 and we have the details on the ten cars getting released.
The stars of the pack are the sports racing cars from the past three decades. There's the 2011 Audi R18 that won the 24 Hours of Le Mans last year. On top of that Forza is getting the Mazda 787B, the only Japanese car to win outright at Le Mans. Forza designers must have had a hard time crafting the ear-splitting howl from its legendary quad-rotor Wankel engine.
The other classic sound that we're looking forward to is that of the Audi Sport Quattro rally car from the monster Group B era in the 1980s. These cars ran completely unrestrained inline-five engines and the roar they make is unforgettable.
The pack costs 560 MS Points, which equates to $7 in real American money. Those who have already purchased the Forza Motorsport 4 Season Pass can download this February pack for free. Click through the gallery to see the full list of cars in this February American Le Mans Series Pack and the trailer video.
G/O Media may get a commission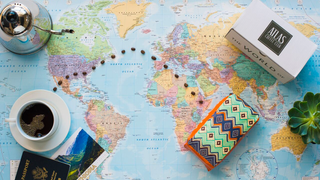 First Bag Free
Atlas Coffee Club - Free Coffee
Explore global coffee
With each bag, Atlas includes details on the coffee's tasting notes and a postcard about the region and its coffee history. And when you subscribe, you have options to tailor frequency, grind size, and roast preference of your beans, so you'll always be brewing the perfect cup.

2011 #2 Audi Sport North America R18 TDI

1991 Mazda #55 Team Mazdaspeed 787B

1986 #2 Audi Sport quattro S1

2011 Panoz #050 Panoz Racing Abruzzi

1992 Alfa Romeo 155 Q4

1995 Ford Mustang Cobra R

2011 Holden HSV GTS

2010 Dodge Quinton "Rampage" Jackson Challenger SRT8

2011 Bentley Platinum Motorsports Continental GT

2011 Volkswagen Polo GTI