Automatic Emergency Braking will no longer be optional, big changes at Ford, Sting holds a concert for embattled GM plant workers, the French government is investing in battery tech, and more for The Morning Shift of Friday, February 15, 2019.

1st Gear: 40 Countries Agree to Make Automatic Emergency Braking Standard on All Cars
Automatic Emergency Braking is a system that allows a car to warn a driver of an impending crash and even apply the brakes without driver input to avoid or mitigate the collision. The National Highway Traffic Safety Administration calls the tech "the next wave of potential significant advances in vehicle safety," so clearly, it's a big deal.
That's probably why 40 countries—including those in the EU and Japan—have agreed to make it standard on all new cars and light commercial vehicles "as soon as next year," the Associated Press attributes to a statement by a U.N. agency on Tuesday.
More details from the story:
The regulation will require all vehicles sold to come equipped with the technology by which sensors monitor how close a pedestrian or object might be. The system can trigger the brakes automatically if a collision is deemed imminent and if the driver doesn't appear set to respond in time.
The measure will apply to vehicles at "low speeds": 60 kilometers per hour (42 mph) or less, and only affects new cars sold in the markets of signatory countries — so vehicle owners won't be required to retrofit their cars and trucks already on the roads today.
G/O Media may get a commission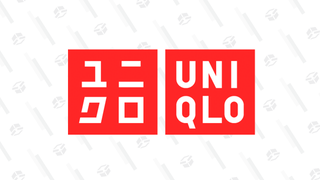 Year-round basics
Uniqlo Summer Sale
The story mentions why the U.S. didn't get in on the fun, stating:
The United States, China and India are members of the U.N. forum that adopted the new regulations. However, they did not take part in the negotiations because they want to ensure that their national regulations keep precedence over U.N. rules when it comes to the auto industry.

But that doesn't mean the U.S. isn't getting standard-AEB; back in 2016, 20 automakers in the U.S. announced that they'd voluntarily make the tech standard across their ranges by September 1, 2022. Those automakers, whose cars represent 99 percent of the U.S. market according to IIHS, include: "Audi, BMW, FCA US LLC, Ford, General Motors, Honda, Hyundai, Jaguar Land Rover, Kia, Maserati, Mazda, Mercedes-Benz, Mitsubishi Motors, Nissan, Porsche, Subaru, Tesla Motors Inc., Toyota, Volkswagen and Volvo Car USA."
Naturally, IIHS was thrilled about the agreement, describing why it matters:
AEB systems help prevent crashes or reduce their severity by applying the brakes for the driver. The systems use on-vehicle sensors such as radar, cameras or lasers to detect an imminent crash, warn the driver and apply the brakes if the driver does not take sufficient action quickly enough.

NHTSA estimates that the agreement will make AEB standard on new cars three years faster than could be achieved through the formal regulatory process. During those three years, according to IIHS estimates, the commitment will prevent 28,000 crashes and 12,000 injuries.
Automatic Emergency Braking is coming whether you like it or not.
2nd Gear: Big Changes Are Happening at Ford
Ford Motor Company, which just came out of a "mediocre" year, has been trying to figure itself out lately, killing its sedans, buying a scooter company, and announcing plans to team up with Volkswagen on pickups and commercial vehicles.
And now there are some other shakeups happening at The Blue Oval. One involves the retirement of the company's Chief Financial Officer, Bob Shanks, who has been at Ford since 1977 and been the CFO since 2012 according to the Detroit Free Press.
From the Free Press's story:
In a significant change in the leadership of Ford Motor Co., the automaker is preparing for the retirement of Bob Shanks, executive vice president and the chief financial officer since 2012, the Free Press has learned.

This comes during a major reorganization and after disappointing earnings in 2018.

An executive search firm has been retained to find a replacement for the trusted CFO, who has spent his career in Ford finance. He is the point man on financial risks, financial planning and financial records.
Another new development at Ford involves the company's partnership with Volkswagen—a collaboration that, according to recent reports, might span beyond just trucks and commercial vehicles, and into the EV and autonomous vehicle space.
Bloomberg has a new report on alleged developments in autonomous-vehicle related talks between the two automotive giants involving the Ford-backed startup Argo AI, writing:
Breakthroughs in the deliberations Thursday include a possible framework for Volkswagen to work with and invest in Argo AI, the Ford-backed autonomous-vehicle startup, said the people, who asked not to be identified because the talks were private. The automakers discussed an approximate valuation for the company of $4 billion, one of the people said.

The story goes on, saying there may be something "similar to a joint venture" in the cards:
The framework Volkswagen and Ford are discussing would be to create an entity similar to a joint venture, with each partner having equal ownership of the self-driving software, the people said. Volkswagen CEO Herbert Diess said in January his company is "committed" to owning the software stack that will control self-driving cars, and the arrangement with Ford would address this, the people said.

There may be big changes ahead at Ford.


3rd Gear: The French Government Will Invest in Batteries to Help Its Auto Industry Compete in the EV Space
Electric vehicles are inevitable, and in places like China and western Europe, they're coming quickly. Many European automakers have big plans to build electric cars locally, and many of the components themselves will also come from Europe. However, when it comes to battery cells, those tend to be sourced from China, Japan, or Korea (LG, Panasonic, CATL, and Samsung come to mind as big players in this area), and this could put European automakers at a disadvantage, especially if there are trade spats in the mix.
So now it looks like France is interested in bringing battery production into its own backyard, with Reuters writing:
France will invest 700 million euros ($790 million) over the next five years into projects to boost the European electric car battery industry and reduce its carmakers' reliance on dominant Asian rivals, said French presidency officials.
This, the news site, follows Germany's decision last year to allocate 1 billion euros for battery production in order to "reduce dependence on Asian suppliers and shore up jobs at home that may be at risk from the shift away from combustion engines."
The story quotes a French official, who describes why such a strategy makes sense. From Reuters:
"China has a very aggressive strategy to eventually dominate the electric vehicle universe by starting from electric batteries all the way up the value chain," the official said.

[...]

"We're noticing a realization among carmakers that tomorrow's competition will require a local battery industry," the French official said.
4th Gear: Sting Holds Concert to Support Employees of GM's Doomed Oshawa Plant
General Motors' announcement in 2018 that it was going to close the Oshawa Assembly Plant—which has a rich history spanning over 100 years, and which now builds the Cadillac XTS, Chevy Impala, Chevy Silverado, and GMC Sierra—has caused lots of conflict. Workers protested, the president of the trade union representing the plant employees said at a press conference (per CTV News) "They are not closing our damn plant without one hell of a fight," and then there was that controversial Super Bowl commercial that GM wanted the trade union to take down.
Clearly, Canadians are doing their best to try to stop this plant closure, and now they've got a bit of support from the famous British musician Sting, who held a free concert for employees on Thursday night and told workers he was behind them, The Canadian Press reports.
From the story:
Songs from the production were written by Sting based on his experiences growing up in an English shipbuilding town roiled by the collapse of its main industry.

The singer drew parallels between his tale of labour strife and the plight of Oshawa autoworkers as they face off with GM executives.

Sting says the issues affecting the GM plant "can't be buried under the political carpet" and urged Canadians to get behind the workers.

"Good luck with your fight," he told the crowd as the performance finished

"We're with you."

You can read more about the details of the concert on the Toronto Star, who says the event was done "in tandem with Unifor," the trade union representing Oshawa workers.
5th Gear: Ford Recalls 1.48 Million Trucks After Transmissions Downshift to First
Ford announced three recalls on Wednesday, including one that applies to 1.48 million 2011 to 2013 Ford F-150s, and that involves a six-speed automatic mistakenly downshifting into first gear. At certain speeds, Ford says, this could cause the driver to lose control of the truck. The cause, the company explains in its press release, is a wonky transmission output speed sensor signal to the powertrain control module, and it's reportedly been a factor in five "accidents" including one that allegedly caused an occupant to experience whiplash
Of the 1.48 million affected vehicles, 1.26 million are in the U.S. and federalized territories, and around 221,000 are in Canada. Ford says the solution will involve dealers reflashing the powertrain control module.
Also in that same announcement, Ford mentions 27,000 2017 to 2019 Lincoln Continentals whose doors may not latch closed all the way due to an "intermittently functioning door latch motor" that results from a "buildup of silicon contamination." The risk, here, is a higher potential for the door to open while driving, though The Blue Oval says it doesn't know of any reported accidents or injuries resulting from this issue.
And Finally, there's a safety compliance recall for some Ford Mustangs, Lincoln Nautiluses, and Lincoln Navigators affecting around 4,350 vehicles and caused by a "instrument panel cluster assemblies that may be blank upon vehicle startup."
Lots of Ford recalls this week.
Reverse: Dale Earnhardt Sr. Finally Wins Daytona
Neutral: Should Automatic Emergency Braking Be Required?
We've already got standard backup cameras and electronic stability control on cars, but what about automatic emergency braking? Do you like that it's becoming a standard feature, or do you see that as just added cost that the consumer will have to bear?