After an original award of $1, a North Carolina jury ruled that former NASCAR driver Greg Biffle must pay his ex-wife $250,000 in punitive damages in a case involving his recording of bedroom and bathroom areas in their former home. That brings the total to $250,001, or a lot less than what the plaintiffs asked for.
The case began in early August, and the jury found Greg Biffle guilty of "an unlawful invasion of privacy" involving his ex-wife Nicole Lunders Biffle. That ruling stemmed from a lawsuit filed by Nicole Biffle and her mother, Sara Lunders, in June 2017, more than two years after Nicole and Greg Biffle legally separated. The jury decided that Greg Biffle did not invade the privacy of Sara Lunders, according to a report from ESPN.
The lawsuit was over "hidden cameras" in bedroom and bathroom areas of Nicole and Greg Biffle's home, and was against him, his colleague Ricky Matthew Reavis and his former NASCAR race team, Roush Fenway Racing.
The lawsuit claimed that in 2013, Roush employee Reavis installed the cameras in the home and helped activate the ones in the master and guest bedrooms. It then said Greg Biffle had the cameras hooked up to a DVR recording system in a gun safe, with both he and Reavis having access to 24/7 feeds on their phones. It also accused Greg Biffle of showing others the footage, which he denied.
The lawsuit also included Roush, saying the team owned Reavis' phone and that he admitted under oath to having unlimited footage access and to backing it up on a Roush server in case files got written over on the DVR. The lawsuit claimed it was believed that Roush knew or should've known how Reavis and Greg Biffle were using its resources.
G/O Media may get a commission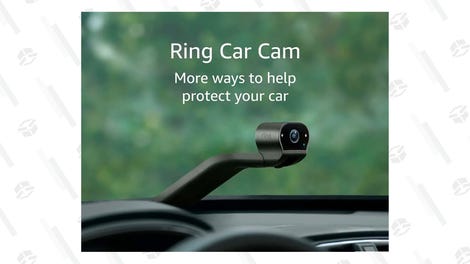 In court, local outlet WSOC-TV reported that Greg Biffle denied on the stand doing anything inappropriate. His claims have been that the cameras were there because he believed the people with the cleaning service were stealing from him.
The jury awarded Nicole Biffle $1 in actual damages for the ruling of invasion of privacy during the first phase of the trial on Monday, Aug. 13, and then awarded the $250,000 punitive damages on Monday night, according to ESPN. They two differ in that actual damages are to compensate for loss or injury to the party affected by wrongdoing and punitive damages are awarded to punish the person ruled to have done something wrong, according to the Cornell Law School.
Here are the details on the punitive ruling, from ESPN:
Biffle attorney John Buric said Wednesday that because the jury was deadlocked when deciding whether to award punitive damages, Biffle agreed to the awarding of punitive damages to avoid a mistrial, which would have resulted in an entirely new trial.

The jury awarded punitive damages of $500,000, but North Carolina law limits punitive damages to $250,000 or three times the actual damages, whichever is higher. The jury is not told of that before deliberating, so the final judgment is expected to be $250,001.
Reports as of last week were that Nicole Biffle sought "at least $100,000 in damages," but "closer to $9 million," according to the Charlotte Observer. ESPN reports that Nicole Biffle sought $5.5 million in damages for herself and $3.4 million in damages for her mother.
ESPN reports that Nicole Biffle's lawyer Amy Simpson said they plan to appeal the damages awarded, based on the judge's ruling on evidence they couldn't submit during the trial.
Here's what the lawyers for both sides said about the awards, via ESPN:
"When someone asks for $9 million and gets $1 [in actual damages], that's a pretty big victory for the person that only has to pay $1 as opposed to $8,999,999 more of those dollars," [Greg Biffle's attorney John] Buric said. [...]

"It's not about money, it's about holding him accountable," Simpson said. "The problem is the dollar [verdict] was based not on the full evidence and the end result has been Greg telling every news media outlet he can, as well as his lawyer, that that $1 signals he didn't do anything wrong. ... He seems to ignore that he was found to have invaded her privacy."
Other details came up during the case and the court filings, like ESPN reporting that Greg Biffle testified that the bathroom cameras were focused on the closet area where valuable items were kept. Simpson argued that those cameras still caught nude images of Nicole Biffle. Court filings also said Greg Biffle found out through the cameras that his wife was having an alleged affair, and Simpson said the trial had accusations of infidelity on both sides.
That's certainly quite the argument to have in front of the whole world.