Back in October, it was reported that the Ford Ranger Raptor wouldn't be coming to the U.S., but a source reached out to us to say it was possible there were plans to bring the next generation Ranger Raptor to America around 2022. Now Road & Track reports social media posts from Ford engineers seem to back up that claim.

Here's what we heard back in October, just to catch everybody up:
A source with knowledge of the company's operations hinted at the possibility of a big future for the Ranger, saying that "performance is a priority for Ford," and that future off-roady offerings will have super-fast options baked into their platform DNA from the beginning.

It's important to note that "future off-roady offerings will have super-fast options baked into their platform DNA from the beginning" could imply that the current-gen Ranger created way back in the day when it first debuted for Southeast Asian market isn't real, but that the next one will be.
That sure does sound like a recipe for a Ranger Raptor in America in a few years, and now, Road & Track got eyes on the social media posts of a few Ford engineers, and here's what they claim to have found:
Small details about this next generation Ranger have been shared on social media and around the web, but a recently posted project description shows that a Chassis Engineer has been working on a Ranger Raptor with the P703 code, and it's described as being for the North American market. This engineer has also worked on the current version of the Ranger for North America, which is known as the P375N, as well as the current version of the Ranger Raptor for other parts of the world.

G/O Media may get a commission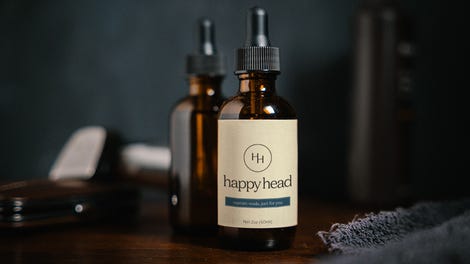 It should be noted that R&T didn't link to the social media posts in question, nor provide screenshots or any evidence of their existence, so it'd be wise to take the report with a chef's pinch of salt still. If what R&T saw is real, then it's just more confirmation of what we heard back in October.
The R&T report goes on to say that the next-gen Ranger is expected for 2022, which should be around the time the North American Raptor could be introduced, and it's the same timeframe we also sort of assumed back when we first reported on the prospect of the sport truck's future.
Road & Track reached out to Ford, which declined to comment on "speculation about future products." Jalopnik reached out about R&T's story just in case Ford changed their minds, and we'll update with more info when we get it.
It's nice that we can be hopeful of the Ranger Raptor coming stateside eventually, as the likely reason we won't be getting the current iteration of the model is because it's sold as a diesel in Europe and elsewhere.
Just Raptor-ize the regular Ranger we're getting yourself in the meantime, if you're desperate.