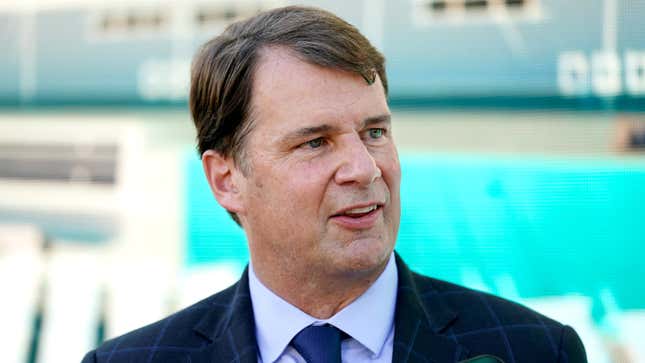 Say what you will about Tesla constantly changing the prices of its cars, but at the very least, when you go to order one, you know what price you're going to pay that day. Maybe you could save $1,000 if you wait a few days, or maybe you'll pay an extra $500, but either way, the price on the screen is the price you'll pay. There's no negotiating and no dealer markups, and people tend to like that. So much, in fact, that Ford wants to get in on the same no-negotiating game, too.
Kelley Blue Book reports that at Ford's recent Capital Markets Day, CEO Jim Farley told investors that the automaker plans to move to a fixed-pricing model. What he didn't say, though, is when that will actually happen or whether or not dealers are on board with the plan.
He was also apparently vague enough about the details that it's not clear which vehicles will get fixed pricing. The Associated Press wrote that Farley "said Ford will go to non-negotiated vehicle prices." And yet, the Detroit Free Press wrote, "Non-negotiated prices will be part of improving the customer experience for electric vehicle [EV] shoppers."
Depending on when this new pricing strategy goes into effect, it may not matter whether Farley meant all vehicles or only EVs. After all, if Ford waits long enough, "all vehicles" may only be EVs. But as confusing as it may be right now, we're definitely interested in more automakers selling cars for a set price because it has the potential to add more transparency to the purchase process.
It's also worth pointing out that this isn't the first time Farley has hinted at a fixed-pricing model. Just last year, he said his goal was to move to a sales model where EVs are sold entirely online, dealers don't keep any inventory on their lots, and dealerships essentially operate as service centers. But that hasn't happened yet, either, so maybe don't hold your breath waiting for Ford to make negotiating prices a thing of the past.