Indy pace cars need to be able to run with some of the fastest cars on Earth. Today's Nice Price or Crack Pipe Fiero Indy Pace Car edition isn't running anywhere owing to its bad clutch. But could this project still set the pace for great deals?
Many of you may have thought that yesterday's 1980 Lada Niva took its name from the Norsk Institutt for Vannforskning, Norway's top marine institute. That is not the case, but good guess!
The Niva name actually means something along the lines of "field" which is where Russians grow the grains to make their vodka. Amazingly, all words in Russian are somehow related to vodka or the drinking of vodka. Perestroika literally means "let's get drunk for breakfast."
Okay, maybe that's not all true about Russian and drinking, but fully 78-percent of you felt that you'd need to be sloshed to pay the $7,600 asking price for that grey market Niva. That was the Crack Pipe vote that befell it, and that proved to be quite sobering.
G/O Media may get a commission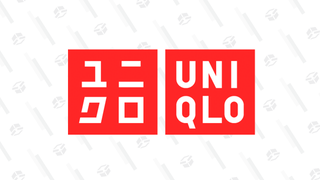 Year-round basics
Uniqlo Summer Sale
Have you ever been to the Indianapolis Motor Speedway? It's quite the mecca for racing fans, with an excellent museum and treks around the track in busses so you can pretend to be Josef Newgarden on his way to work. After having experienced Indy, you may just decide to make that venerated track the center of your life. A good place to start is by driving an Indy Pace car production edition.
The Pontiac Fiero paced the 68th Indy 500 in May of 1984. In honor of that auspicious event, Pontiac cranked out 2,000 special edition models. Based on the SE, the Indy Pace cars came with unique badging and white over silver trim with red accent striping. The alloy wheels were similarly adorned, sans the badges. Inside, the Indy pacers featured a somewhat eye-searing red velour over white color scheme that looked like somebody murdered Flo in her progressive office with an axe.
This particular 1984 Pontiac Fiero Indy Pace Car has seen better days. The body is rough in a lot of places, while the interior is worn and partially disassembled. That latter situation is likely due to an attempt to detach the shift linkage for the Getrag five-speed. Why unbolt the shifter? Well, according to the ad, the car's clutch is "frozen." Now, that may very well be a beloved Disney animated adventure, but when it comes to car clutches, I'm going to have to go with it being a bad thing.
On the plus side, the ad says that the (non-original) motor runs well. That's perhaps overpraising the situation since that engine is the 92-horsepower 2.5-litre Pontiac Iron Dookie.
The car rocks itself 98,000 miles on the clock and seemingly comes with a clean title, however there's no mention of current registration status nor how long the car has been immobilized by its enfeebled clutch. There's also the issue of that dumb-ass scoop perched precariously on the engine cover. Hello trashcan!
Here's the deal, none of that really matters. The Fiero is the modern day VW Beetle as it can be the base for pretty much whatever you want it to be. Lamborghini Countach? There's a kit for that. Stealthy sidewinder V8 beast? Hello, V8 Archie! The world is truly your oyster, and the Fiero is your mother-shucker. This one only costs $800 and it's the Indy edition, which means… well, something to someone.
What do you think, could this Indy Pace Car project be worth those eight Franklins? What would you do with it if you had the time any money to invest? If nothing and nada, then what should happen to this sad old Fiero?
You decide!
Cape Cod Craigslist, or go here if the ad disappears.
H/T to Matt77 for the hookup!
Help me out with NPOCP. Click here to send a me a fixed-price tip, and remember to include your Kinja handle.