While not universally loved, Chevy's HHR was a competent hauler, and in SS form it hauls ass too. Today's Nice Price or Crack Pipe Heritage High Roof rocks a five-speed for added to fun, but is this one's price as high as its roof?
Was there ever anything more uncomfortable than sitting with your parent watching that grainy sex ed movie in middle school and seeing those wiggly sperm things attack the egg like tadpoles on a discarded grape? I would feel the same level of awkwardness driving yesterday's 1992 BMW 850i - at least with its current spermatozoa wheels. Geez, don't people look at things before they buy them anymore?
Well, you all gave a good look at that big coupe, its 12-cylinder mill and rare six-speed stick, and fell in love. A narrow 53% of you in fact would get it on with the Bimmer at its current asking, earning it a Nice Price win. Pray you don't empty the bank account with the purchase, I'm just sayin.'
Okay, okay, before you dust off the torches, pitchforks and vitriol over today's 2008 Chevy HHR SS just hear me out. Look, I know that the HHR is generally considered to be Chevy's PT Cruiser which is like saying Chevy's Chlamydia to many, but aside from the Advance-Design aping retro style, the SS edition proves to be a unique, interesting, and capable hauler, something the PT could hardly be accused of.
G/O Media may get a commission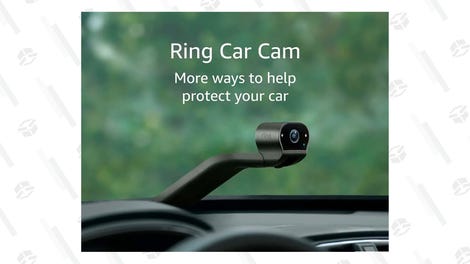 First off, for those unfamiliar, HHR stands for Heritage High Roof and not just the IATA code for Souther California's Hawthorne airport. The HHR was based on the Delta platform which it shared with the Chevy Cobalt, the Pontiac G5, Saturn Ion and Opel Astra.
So far, yawn, I know. However, in 2007 Chevy released an SS edition of the HHR and this wasn't just a badge and braggadocio package either, the SS walked the walk. In fact, Chevy had the audacity at the time to favorably compare the HHR SS to Mazda's benchmark Speed3. Car and Driver, in a preview test, announced that well, yeah, kinda-maybe.
The SS takes the Delta platform and massages it with a 260-bhp turbocharged and intercooled edition of the 2.0 Ecotec four. Backing that up here is the short-throw five-speed manual and an LSD, both desirable options. The cars came with launch control that, in competitive mode, holds the engine at 4,100 rpm when the clutch and accelerator are both dropped to the floor. It also has no-lift shift because who doesn't like that? The engine's 260 pound-feet of torque is managed by the LSD and when it comes to torque-steer, these are said to have been tamed like Kim tamed Kanye.
Sixty from zero is a 6.3-second run, or so said the factory, and the cars can go around corners with our embarrassing themselves too. Not only that, but it'll hold a couple of kegs in the back so you can embarrass yourself after getting your gymkhana on. Yeah, that's right, this is a turbo-equipped, manually-gear boxed, longroof of modest size and serious cababilites. Sorry it's not brown.
Instead, it's black over... well, a hell of a lot of plastic. Wouldn't you prefer it however, that Chevy invested in a rockin' drivetrain over a nice-to-be-in interior? Still, with 115,000 on the clock - or a pretty average 16,500 a year - this one seems to have held up well. It's all pretty stock save for the plasti-dipped wheels and badges - dude, too much time on your hands - and the SS elements butch up the retro styling in healthy but somewhat incongruous way.
The seller says that a lot of parts have gone into the car in the last 6,000 miles including a lot of consumables as well as stuff that really shouldn't be going bad at the century mark, things like bearings and sway bar links. Whatever, it's GM.
The ad is appreciably descriptive, and comes with a plethora of pics so it's obvious the seller knows how to Criagslist. Maybe that means he knows how to take care of a car too, which would make this a - at least somewhat - palliative purchase.
To make that purchase, you'd need to come up with $7,900, which yes will buy you a very nice Miata, hell maybe two of them, but then those kegs would require two trips to bring home. What's your take on this HHR SS and its $7,900 price? Is that a cool deal for a hot wagon? Or, for that much is the seller of this HHR totally SOL?
You decide!
Cleveland Craigslist, or go here if the ad disappears.
Help me out with NPOCP. Click here to send a me a fixed-price tip, and remember to include your Kinja handle.