Over the course of its service to the RAF the Supermarine Spitfire carried both Merlin, and later, Griffon engines by Rolls Royce. Today's Nice Price or Crack Pipe Triumph Spitfire carries an engine from a less illustrious marque, but will its price tag carry the day?
Whoa, fully 80% of you couldn't manage to see the Aero of your ways and shot down yesterday's Shooting Brake Accord in a Crack Pipe loss. With its current price, it'll likely be a long while before that Honda is AeroDecking the halls of a new owner.
Fighter planes have the coolest names. And being a fan of all things awesome-named, I've owned a few cars named for WWII single seaters. Two of those have been Mustangs, and another pair have been Spitfires. One of those Brits looked a lot like today's 1966 Triumph on the outside, but under its hood, things sure were different.
G/O Media may get a commission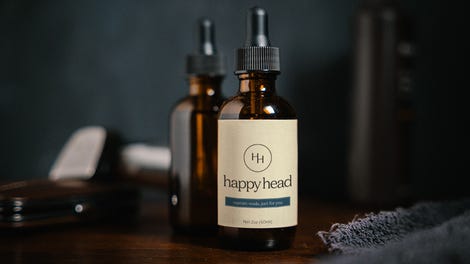 Designed - like most Triumphs of the era - by the Italian stylist Giovanni Michelotti, the Spitfire's base was the humble Herald. A worthy foundation, the Herald was modestly advanced by the standards of the late nineteen fifties. It featured lively rack and pinion steering and a double wishbone front suspension, along with an independent set up in back facilitated by a transverse leaf-sprung swing axle- Hark the Herald, axles swing. . .
Owing to its body on frame design, the original sub one-litre Herald spawned a number of hotter editions and sports cars, including the six cylinder Vitesse, the similarly powered GT6 coupe, and the open top Spitfire. Named for Supermarine's venerated fighter, the Spitfire debuted in 1962. This '66 MKII would originally have been similar to the MKI, differentiating itself in having a more highly tuned version of the 1,147-cc OHV engine, and a stronger clutch. Neither of those features are present on this one however.
Instead of the Triumph four, this Spitfire more closely mirrors its aviation progenitor in getting power from a V-alignment engine, that being the 2.8-litre edition of Ford's Cologne six cylinder. This engine was introduced in 1974, and is probably most familiar as the big motor for Ford's Capri. Seeing as this is most likely the carbureted U.S. edition, horsepower is probably in the 90 - 100 range, which, while nothing to rub one out over, is 34% more than the 67-horses of the double CD-175-fed four.
Behind the Ford mill is what is claimed to be a five-speed gearbox. Its origin is undisclosed but that extra cruising gear - the Spit did have an optional overdrive - should make the car a highway star. Of course the added weight of the six, along with the ass-up tendencies of the Spitfire's swing axle should make this red beauty's handling akin to Disneyland's Teacup ride. The rest of the car is pretty much your basic Spitfire, and looks to be in pretty good shape. Inside there's a little more wood than what was originally fitted, but the sparse albeit tidy accommodations still remain classically purposeful. Also the top looks perfectly serviceable. On the flip side, it is missing the grilles, and the steel wheels with plastic centers, while Triumph in origin, hail from a decade later than this car's build. Also, Winston tires? Do they still make Winstons? What's going on here?
I do loves me some Spitfire, both in elliptical-winged Battle of Britain form, and soft-topped road-going. This one is unique in that it carries not just the patronymic of the famous fighter, but also a somewhat odd choice of powerplant. It's up to you to now determine if that choice has improved, or sullied this classic convertible, and whether or not that features in the estimation of its $6,900 asking price.
What do you think, is $6,900 a deal for this British battler? Or, is that too much to make buying this be-forded Spitfire a triumphant act?
You decide!
St Louis Craigslist or go here if the ad disappears.
Help me out with NPOCP. Click here to send a me a fixed-price tip, and remember to include your commenter handle.