The third-generation Accord was the first Honda production car to employ double wishbone suspension both front and rear. Today's Nice Price or Crack Pipe AeroDeck is a not for US model you might have cracked a wishbone over, but will its price make that wish come true?
When it comes to mid-sized Japanese sedans, it gets pretty hard to tell one make's entry from another. That point is driven home in the description that has been attached to them -UJC, which stands for Ubiquitous Japanese Car. Entries like the Camry, Altima and Galant may be able to move your butt from point A to point B, but it's unlikely any of them will set your loins ablaze while doing so. There is one Japanese mid-sizer that has traditionally fallen outside of that middle of the road milquetoastian malaise, and that's the Honda Accord.
The Accord wasn't Japan's first foray into Goldilocks' just-right territory, but it proved to be one of the best, and most enduring - there is no competitive model that can trace its brand back as far. That goes back to 1976 when the first generation of Accord hit the market. Amazingly, today's Civic is significantly larger than that first series SJ. Back then the Accord was lots bigger than the contemporary Civic, upon which it was based.
But like kids, weeds, and hatred for all things Twilight, the Accord did grow with each new generation, both in size and model offerings. By the time the third generation debuted, here in the states the three-door hatch and four-port sedan had been joined by a two-door coupe. Honda at the time had one of the highest levels of owner loyalty, and giving repeat offenders more choices in models additionally helped in keeping them in the fold. One choice that was denied U.S. Hondaphiles was the AeroDeck, a two-door shooting brake that looked freakishly like a giant Civic hatch of the same era.
G/O Media may get a commission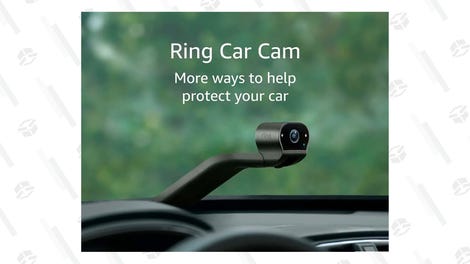 This 1987 Accord AeroDeck presently resides in the Twin Cities area, but a quick run of its non-U.S. License plate shows that it was first registered in Brighton England. That would explain its right-hand drive-ness, and wider than usual license plate notch in the back bumper. Other differentiators are the extra lamps in that back bumper, a lack of sidemarker lights up front and the addition of a turn signal repeater on the front fender - very continental.
Where this Accord does fit in is its color, a light gold that seemed to coat every third Civic and Accord sold in the U.S. in the late eighties. That and plastic wheel covers will blend this AeroDeck into the background, while contrastingly its extended roofline, third side widow, and squared-off hatch wrapping into the roof will set it apart. Again, it does look, at a glance, like the contemporary Civic hatch, but on closer examination you'll note the subtle differences.
The seller, who says he's got a wicked Honda fetish, says the car runs like new, is cleaner than a bored dogs balls, and that its engine pumps out 98-ponies. I'm wondering if that's what came in the car as an EX, the European model should have had the 122-horse A20A4 under its hood. Regardless, with only 2,410-lbs to pull around, a hundred ponies should be enough. The car also has Formula One-based double wishbone suspension, bit front and rear, a first on this generation of Accord. That made it one of the best handling mid-size cars from any maker, and afforded a much lower hoodline than a MacPherson strut set up, mandated by Honda's then current styling trends.
Not only is this Honda rare, but so are the miles that have passed under its tires, the seller claiming it to have fewer than 30K on its clock. He also says that he has spared no expense on maintaining the car, and can prove that with $10,000 in receipts. Of course that's not indicative of a car's value, and he doesn't seem to be making a connection between all the oil changes and what he's asking for the Accord, just noting that he's kind of anal about both maintenance and keeping bits of paper.
What the seller does seem to connect with his selling price is the condition and rarity of this AeroDeck, and he has set a price tag of $7,500. For that you get a car that will drive like any Accord of the era in equal condition, but will look like no other. Oh, and possibly on the down side, it will do so from the right-hand seat.
That may be part of this Accord's charm, it's just how you look at it, and how often you go through the drive-thru at Wendy's that matters. With that in mind, what do you think about this rare Honda's asking price? Is $7,500 a price that should make someone willing to get AeroDecked? Or, does that make this an Accord no one should afford?
You decide!
Minneapolis Craigslist or go here if the ad disappears.
H/T to Jim Yu, for the hookup!
Help me out with NPOCP. Click here to send a me a fixed-price tip, and remember to include your commenter handle.