What more car do you need than today's Nice Price or Crack Pipe Prelude? It has pop-up headlights, legendary Honda build quality from back when it was legendary, and a luggage rack on the back, which seemingly Preludes could pull off. The only question of course, is its price.
Man, you guys hate PT Cruisers the way Hillary hates "feelin' the Bern." You hate them so much that no amount of flames, fancy-pants wheels, and add-on chrome accessories can overcome it. Or... perhaps all that actually had something to do with the dramatic 68% Crack Pipe loss experienced by yesterday's custom 2002 PT Cruiser. The world may never know.
That Chrysler may have flamed out, but today we have a Honda that—while not retro—has enough years on it in fact actually be pretty old school. This 1988 Prelude S represents from a different era in Honda's life, and while the company might counter that with "we've grown, and you haven't" I still like this age of Hondas the bestest.
The Prelude went through five generations before Honda decided there was more money in Sport Utilities and Crossovers than Sports Coupes and carving corners. Over those generations, the cars competed against the likes of VW's Scirocco, Toyota's Celica, and somewhat coincidentally Monday's Eagle Talon.
G/O Media may get a commission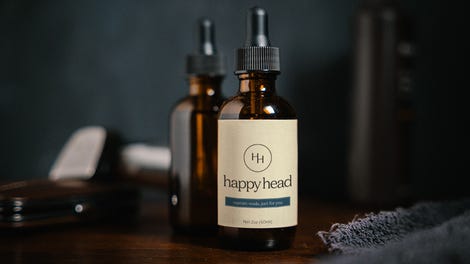 This '88 comes from the second model year of the third generation, which is arguably one of the best looking generations of all the 'Ludes. This being an entry-level S model, it lacks the high-output mill and available all-wheel steering of the Si. Instead it offers a 104-bhp SOHC 2.0 and back wheels that do little more than hold up the groceries in the trunk.
At least you get a five-speed stick here to make the most of those 104 ponies, and with the whole car ringing in at only about 2,400 pounds those should be enough to have fun. The ad says the car is all original so no monkey business has gone on with the car. It also notes that the seller has all the receipts. All of them. Every freaking one. I wonder if he keeps them in old tissue boxes next to the jars of urine and bags of hair?
The interior looks pretty fantastic in the pics, the nicely bolstered seats still holding up well and the dash appearing without cracks or other issues. This was back when Honda was doing dashboards right—not that Machu-Picchu tiered shit—and the remarkably low hood line and a-pillar base may be disconcerting to those of you expecting a modern turtleneck-like driving environment.
On the outside things seem equally tidy, and this car has both pop-up headlights up front and a natty luggage rack out back. Underneath all that there doesn't seem to be any rust and the two-owner car comes with newer tires and timing belt and only 77K on the clock.
If you'd like to add to those miles the cost of doing so is $4,000, which apparently is only offered to serious inquiries. That means you clowns in the back there—you know who you are—should sit this one out.
For the rest of us, what's your take on this prosaic Prelude and its $4K price? Does that seem like a deal to turn back the hands of Honda? Or, for that much is this a Prelude in name only?
You decide!
Boise ID Craigslist, or go here if the ad disappears.
H/T to Zion1080p for the hookup!
Help me out with NPOCP. Click here to send a me a fixed-price tip, and remember to include your Kinja handle.