If you're in the market for a funky four-by-four look no further than today's Nice Price or Crack Pipe UMM Alter II. Yes, this Portuguese truck is a little Swiss cheesy, but will its price still make it work that look?
Let's talk about all the different kinds of eagles there are out there. There's the Bald Eagle, which, against Ben Franklin's wishes became our national bird. There's an eagle in golf as well, which is hitting a hole two under par. NASA famously named the Apollo 11 Lunar Excursion Module the Eagle, and of course, fans of easy listening radio-friendly classic rock know well the LA-based band, The Eagles.
All of those duly uphold the noble name of Eagle, however none is quite as cool as the 1984 AMC Eagle Limited wagon we featured last Friday. That Eagle was kitted just right—six cylinders, five speeds, brown paint—and looked just as sweet as a yam. Sadly, its $10,000 price tag kept that Eagle from flight—the ad is in fact still up today—and it fell in a narrow but decisive 53-percent Crack Pipe loss.
Maybe possessing so common a handle is what really drove that AMC's loss? I mean, come on, as I just noted, there's an Eagle-something on just about every street corner, and bar dweller tramp stamp. What however, about a 4x4 car that's not just bones cheaper, but also one that practically no one has ever heard of?
G/O Media may get a commission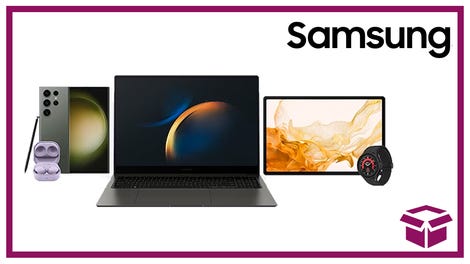 24 hour deals
Discover Samsung - Daily Deal
Here we have just such a ride. This is a 1989 UMM Alter II, and I think it's safe to say, you'd be the talk of recess if you showed up for 2nd Grade show-and-tell in this rectilinear road warrior.
Okay, so just what the hell is an UMM Alter II? Well, first off it's Portuguese. The original design was actually French, but the rights for the Land Rover-like truck were bought by the Lisbon-based metal works company, União Metalo-Mecânica (UMM) in 1977.
UMM named the truck after the Alter Real horse breed which originated from the town of Alter de Chao in the Alentejo province of Portugal. About 10,000 Alters were built between its 1977 debut and the end of series production in 1996. In between then the trucks were sold for both military/industrial and consumer use. Pope John Paul II Electric Boogaloo even rode in one when he visited Portugal in 1992.
This one is quite possibly the only Alter II in the U.S.. I mean, I guess so. Help me out here—go look out your window right now. Do you see an Alter on the street anywhere? I thought not.
According to its seller this '89 was imported from Great Britain. That makes it right-hand drive so you'll be shifting its five-speed stick with your left hook.
That gearbox is connected on one side to a 74 horsepower Peugeot-sourced 2.5-litre diesel four, and on the other to a transfer case sending power to its Dana 30 front and 40 rear axles. Yes, that combo is going to mean a leisurely pace, but then that will give everybody the opportunity to take in this truck's super-funky bodywork.
The style here is origami with a hint of Land Rover Defender thrown in for good measure. The front end looks like something that mail carriers are forced to drive, but that cut-down prow must offer excellent sight lines. All the glass is flat, as are most of the body panels save for the rolled-edge roof. The seller notes that the simplistic design will make the rust repair something even a novice might be willing to tackle.
It's a little tough to gauge just how much rust there is here since the ad features a compilation of pictures of the truck in various states of (dis)repair. I'm going to go with the shot above, which shows road rot in the driver's door sill bad enough that the plastic trim has fallen off. There's also seemingly a good bit of the red scare up on the roof.
The seller says that the damage is not terminal and claims the truck can be driven as-is. He also says that mechanical parts are readily available. In fact, he notes that while the truck needs a new wheel hub up front, that's simply a part shared with some undisclosed U.S. Jeep. Other issues include a loose wiper linkage and non-working hazard blinkers. On the other side of the coin, the seller has apparently added a water separator for the fuel system to keep the diesel dry.
The interior looks to be in surprisingly nice shape, and the truck comes with a clean Oregon title and Pacific Wonderland historic plates. The asking price is $3,200 which falls close to why the hell not money, but perhaps not quite. Maybe its inherent oddballness will push it over that edge?
What do you think, is this weird four-by-four worth $3,200 in its present state—meaning both condition and location? Or, is this an Alter that's priced for another reality?
You decide!
Portland, OR Craigslist, or go here if the ad disappears.
H/T to Windadvisory for the hookup!
Help me out with NPOCP. Click here to send a me a fixed-price tip, and remember to include your Kinja handle.