Horatio Alger wrote rags to riches stories for the working class. Today's Nice Price or Crack Pipe Sunbeam is also an 'Alger,' and its horsepower is a puny to ponies story, but is its price fit for the proletariat?
Porsche for the track? Yes, please. At least that's what 85% of you said yesterday for a 1987 944S that had delusions of grand-am. The 944 represented a paradigm shift for Porsche, who prior to its debut (development on the 928 began earlier, but it was introduced after) had toyed with nothing front engined, nor water cooled. The Rootes Group was another company that had dalliances with engines both front and rear, and while a Hillman Imp would be the cat's meow, today's '64 Sunbeam Tiger is more the lion's roar.
Except it's not a Tiger – at least it probably isn't.
A little background; the Sunbeam Alpine of the '60s (that name goes waaaay back) was seen – with its 1,592 to 1,725-cc 80 or so-hp OHV four – as a bit of an effete touring car, sort of the New Beetle convertible of its day. Ian Garrand, the West Coast distributor for Rootes, determined that what's good for the asp is good for the Alpine, and gave Carroll Shelby ten grand to wedge Ford's Windsor V8 into yet another British sportscar. Shelby's prototype was good enough to be shipped to England for a bunch of tweedy types to paw over it and give the okay for production, and a hearty "ehh, good show, old chap. Production was farmed out to car-whore, Jensen Motors - who had produced the Volvo P1800, and at the time were building Austin Healey 3000s - and the first Tigers began rolling out of Bromwich in 1964.
G/O Media may get a commission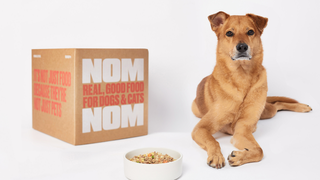 Those early Tigers (another name that the company pulled out of their past's ass) came with Ford's 260 V8 and 164-hp. That initial series spanned the MKIV to MKV Alpine body changes, but all the while keeping the 260 and four-speed Ford gearbox. A short run - 536 cars - in 1967 represented the Tiger's second series, and those cars carried the updated 289-cid Ford mill, as well as other minor changes. Chrysler's purchase of the Rootes Group that year put an end to Tiger production as the Mopar boys couldn't find a V8 of their own that would fit in the little car, and there was no way in hell they were going to sell something with a FoMoCo motor in it.
That's what makes this car – claimed to be a 1964 with a 289 - such a nut scratcher. It's very possible that the car once was a 260 Tiger, as many that have had an engine blow, or otherwise needed a replacement, have had the more common 289 or 302 installed. Or it may be an 'Alger' - an Alpine that has been converted to a Tiger by way of a cherry picker and some badges. How could you tell? Well, there's a door on the shelf behind the passenger seat on the series I Tigers and Alpines. On the four cylinder cars, the battery lives in a box under that door. That battery in a box (Hey girl, I got somethin' real important to give you. . .) interfered with the Tiger's exhaust so the battery was moved to the trunk, and an electric fuel pump sat in its place under the door. If this car is a real Tiger, it will have never had a battery box under that door, if it's an Alger, then it will likely show evidence of the battery box having been removed. Oh, and 289 Tigers didn't even have the door.
Despite its questionable provenance, there's a lot to like about this Sunbeam, from the cool Panasports to the upgrades to address the cooling issues endemic with these cars. The English white paint looks good ,and it comes with the handsome aluminum/pesrpex hard top, although they all seem to do these days. In addition to the bulletproof 289, the seller claims the car has the equally robust Ford top-loader 4-speed. He also attests to the electrical being fully functional and there being a spate of new parts on the car. He does say that it needs work, but as it's probably a shemale Tiger, who cares if it's not perfect, just drive it and have fun.
Of course keep in mind that fun includes more careful consideration of going anywhere other than a straight line, and braking should be planned with the same forethought as refinancing your house, this is sixties technology after all. It won't take refinancing the house to buy this 'Tiger' though as the seller is asking $22,000, or a trade for some kind of boat. I don't do boats here so let's just stick to the cash. Now it should be noted that this seller tried to let the cat out of the bag back in 2009, when this car caught the attention of Bring a Checkbook Trailer. He asked the same price then, and the car doesn't look any different other than being two years older in today's ad. It kind of gives you the impression he's not trying very hard at selling it.
But would it also not be hard to buy at that $22,000? Or, is that way too much for a Tiger that potentially you could just call Al?
You decide!
Biggest Little City in the World Craigslist or go here if the ad disappears.
Help me out with NPOCP. Click here to send a me a tip, and remember to include your commenter handle.