'If you build it they will come' is the most oft-quoted line from the movie Field of Dreams. Today's Nice Price or Crack Pipe 540i had to be built, as the factory never offered the body/drivetrain combo it possesses. Will that, and its price, make you come running?
At its almost five-grand price, last Friday's 2000 Audi A6 2.7 with a stick earned itself a 57% Crack Pipe loss. The thing of it is, its dealer/seller dropped the price on us half-way through the day to $3,995. That's not fair and is further evidence as to why you probably shouldn't trust used car dealers! Just kidding, love you wheeler dealers.
In total contrast, Today's BMW has been offered at its current asking for at least three months, and it shows no sign at all of budging.
First off, what's up with this 2003 540i? Well, the current Craigslist ad lays out the claim that this is one of only 91 E39 540i wagons imported to the U.S. in 2003. That makes it about as rare as a virgin's queef, but the hits don't stop with exclusivity. You see, BMW never offered any of those 91 U.S. 540i wagons with a manual transmission, but this one lets you row yer' own. That's a six-speed said to be out of an M5, and of course its shifter looks totally factory sitting there.
G/O Media may get a commission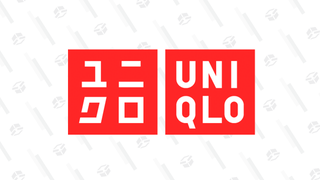 Year-round basics
Uniqlo Summer Sale
On top of that the engine has been imbued with both a recent refreshing (timing chains, gaskets, water pump, clutch and flywheel according to the ad) and a VF Engineering supercharger kit. That latter includes a Vortech V-3, a helical gear blower that's quieter than the company's straight cut V-1 series. The car should still sound like it's got a blower on it, however.
Other updates include an M-tech front bumper, black-painted twin kidneys, HID peepers under questionable brows, and a flipped-up aero-aid at the back end of the roof. On the inside there's a sea of beige to drown in. It does have a nice M-sport steering wheel and factory Nav to spruce things up a bit. Speaking of spruce, the wood trim here seems to relegated to the shift knob and that's it.
Who did all the work? The ad doesn't say. There is also no mention of the receipts for said work, and the seller doesn't remember all the parts that have been added/replaced on the car as he claims they are far too numerous. Fun fact: U.S. phone numbers are seven digits because research indicated that the greatest number that average people could remember was somewhere between six and eight. I'm guessing that the number of added/upgraded parts on this car is hence something greater than eight.
Okay, what we have here is a mid-sized wagon with a romper-stomper V8, a manual cog box, and which is nicely kitted. What more could you ask, right? Well, maybe you would prefer it were brown rather than the Indigo or Avus Blue that the ad confusingly suggests the car might be. Also, perhaps you'd like to see it riding on any one of the many styles of factory wheels available, rather than the 19-inch Racing Dynamic alloys it currently rocks. I know I would. Finally, you'd probably like to know why this 134,000-mile BMW hasn't sold in the three-plus months it's been on the market.
How do we know it's been sitting on the shelf that long? Well, here it is from back in March on Bring a Trailer. There, it was apparently being offered on the Atlanta Craigslists for $18K. What's the price now? $17,999. Yep, that's either a drop of a dollar over four months or BaT rounds thing up.
Now you have to decide two things: does this well kitted and seemingly fabulously modded 540i seem worth that $17,999, and if so, why is no one biting? What's your take on this car and that price? Does that seem like it should have been snatched up months ago? Or, should the seller take a lesson from the guy selling last Friday's Audi and drop a few bucks?
You decide!
Athens GA Craigslist or go here if the ad disappears.
H/T to Kinja handle-less Ryan for the hookup!
Help me out with NPOCP. Click here to send a me a fixed-price tip, and remember to include your Kinja handle.