Even though considered a budget exotic, the Pantera's wicked styling has always managed to turn heads. Today's be-winged Nice Price or Crack Pipe example might fit your budget, if you're able to turn a wrench.
Ever since the late 1600s the chemical element mercury has been used to extract silver from ore in what is called the patio process. Yesterday, we processed a 1985 Merkur (Mercury to Run Lola, Run) that was seeking to extract $5,000 in silver from some interested buyer. Finding that price to be quicksilver amid the heavy metal, 59% of you voted Nice Price, saving the Jetta-bumpered XR4Ti from the fate that befell its two parents.
Sharing both an arrest-me red paint job and a history of being a foreign brand appearing in Lincoln Mercury dealerships is today's Italianate candidate. For the longest time Pantera owners saw the values of their Ford-Powered felines hover in the teens while lesser performing Ferrari 308s crept into the $20,000 and $30,000 range, and its spiritual ancestor, the Cobra demanded prices that would afford a dozen of the DeTomasos (DeTomasi?).
These days that's all changed, and now clean Panteras go for something like 40-50 grand on a regular basis. That means they are mostly out of reach for those of us on a budget that doesn't allow for such things as fully restored cars or hookers that don't smell bad. And that's what makes this wing and a prayer '72 project car so contemplation worthy. At $16,000 it's in a range that's normally reserved for completely disassembled non-runners or cars cursed with irreparable rust and immutably flatulent ghosts. This one's rough, but apparently a driver, and comes with a Seattle Slew of extra parts. Problem areas include some surface rust and 38 years worth of dents and dings peppering the Tom Tjaarda-designed, Vignale Carrozzeria-constructed body. The aforementioned paint hence needs a refresh, and on top of the cosmetics there are electrical gremlins and the requirement of a new driver's door handle, although the seller doesn't say whether the issue is getting in or getting out. A cracked back window could be seen as a problem or an opportunity as punching it completely out will provide better aural access to the glorious cacophony made by the Ford V8 sitting immediately behind your shoulder. There's little question that Cleveland rocks, but should you need and further proof the 351 engine that Ford once grew there should finally put the matter to rest. Here in this Pantera the seller lays claim to 540-bhp, a number that's not a stretch for the 351C, although the factory '72 put out only 248 due to a huge drop in the compression ratio that year. He also says the clutch and Z1 five speed are good to go, a big plus as rebuilds on the ZF box can cost you a swing arm and a dog leg. As is the fashion, there's no mention of mileage, and the interior remains equally mysterious. Not so mysterious are the barfter-market wheels and a pornstache of a wing. Fortunately the seller has the original Campagnolos (beautiful wheels, those) along with some other extra parts, including a billet gas cap. Somebody ought to buy this thing right now, if only to save it the ignominy of having to wear that Pep Boys hot rod crap cap.
G/O Media may get a commission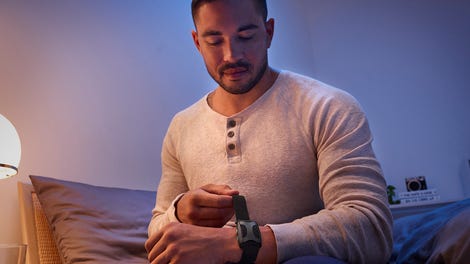 And at $16,000 that wouldn't be too much a sacrifice to save one of Alejandro's offspring. There were only an estimated 7,082 Panteras ever built in, and a lot of those have gone over to the dark side – hell I saw one recently that had an SBC in it – so you know the chances of losing money here are slim. The question is would you be better off with a bigger initial investment? What say you, is sixteen grand for this car a good way to start Panterrorizing the neighborhood? Or, is this car too much of a PCH, making that price a WTF?
You decide!
Bakersfield Craigslist or go here if the ad disappears.
Help me out with NPOCP. Click here to send a me a tip, and remember to include your commenter handle.