For decades the McLaren name has been synonymous with Formula One racing and stratospherically-priced super cars. Today's Nice Price or Crack Pipe ASC McLaren Mustang proves that wasn't always the case, but at nearly eleven grand is its price synonymous... with Crack?
So sayeth the gospel, when David slew Goliath he did so overcoming incredible odds, so incredible in fact that bookies would have gone bankrupt paying off those bets. They may however have had a better time with yesterday's 1958 Goliath Express and its nearly ten grand asking price. Cute, clever, and rarer than steak tartare, that little truck won an easy 58% Nice Price win. Davids everywhere lament the revisionist history.
That history of course, is full of twists and unexpected turns and when engineer Peter Muscat first presented his Mercedes SL-aping ASC McLaren Mustang convertible to Ford execs, he may have been shocked to learn that the Blue Oval already planned its own drop-top pony. Legend has it that Muscat came up with the idea because his wife - who was a Ford employee at the time - was not allowed to park her beloved Mercedes SL in the Ford lot. Ford wasn't too interested in Muscat's two-seater mod for the 'Stang, but suggested that he offer the conversion on the also Fox-underpinned Capri, which was not planned to join the Mustang in its factory topless escapades.
G/O Media may get a commission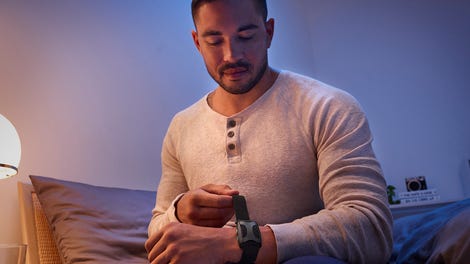 Muscat commissioned American Specialty Cars (ASC, formerly American Sunroof Corp) to undertake the conversions, and they partnered with McLaren, who was already doing suspension mods to the Mustang. Fast forward to 1987, the year following the death by apathy of the Foxy Capri, and the year in which ASC McLaren went full Mustang. Today's silver on grey fuelie 5.0-powered edition is one of only 479 built that year, and benefits not only from its custom bodywork and bespoke ragtop, but also from a slew of improvements Ford gave the pony car line that year.
This 58,000 mile Mustang still looks pretty fresh, the silver paint demonstrating no obvious flaws and all of the bespoke ASC McLaren bits remaining intact. From a distance it looks like your standard GT, however up close you will notice the subtle changes. The windshield surround is body color, as opposed to black, the grille blanking plate sports an offset embossed ASC McLaren rather than the centered chrome pony, and the turbine wheels common to the GT have been exchanged for five-spoke alloys. Taillights also differ from the louvered lights of the stock GT.
The most major change is the replacement of the back seat with a hard tonneau'd well for the convertible mechanism and top. That top sports three plastic windows, just like Muscat's template Benz, and unlike the factory Mustang, lacks additional sidelights aft of the doors. On the plus side, the top is far better integrated than Ford's factory option, and eliminates the back seats which you know would just be filled by mothers-in-law or pesky children if they were there. In their place are a pair of footwell-located storage bins one-upping the factory GT which limits you to the trunk or punky glovebox for covered storage. And for two, there's plenty of space? Both driver and passenger get leather-covered sport seats, although these look like tarted up Lear Siegler seats as opposed to the earlier cars' Recaros. Between those is a custom stitched center console, and at the head of that rests a rare sight in the ASC McLaren models - a 5-speed stick.
One little pedal can make all the difference in the world, especially when it's connected to a clutch that sits between the previously mentioned row-yer-own and Ford's evergreen 5.0 HO V8. That year the 302 received a larger throttle body, as well as E7TE heads from the F-series trucks, and TRW forged pistons. All those changes were good for 225-bhp and 300 lb-ft of torque, which should give this McLaren some serious go to match its show. The seller makes little claim of mechanical condition, but from the look of the car overall, and the stout and simple nature of the Ford greasy bits, it's unlikely that there are significant gremlins lurking in there. Plus, the previous owner - Barrett-Jackson - probably didn't treat it like a spring break rental car.
While the Mustang GT has always been known as a solid choice in getting the most bang for your buck, at over $25,000 new, the ASC McLaren was not quite so budget friendly. Of course time and the choice of literally thousands of standard Mustang GT convertibles from the era still dotting the road does dull this ASC McLaren's potential market, which is why its dealership-set price of $10,490 falls under your scrutiny today.
So, what do you think, is this kinda-sorta limited production edition different enough from the plague-like number of stock Mustangs out there to command that sort of scratch? Or, is this a McLaren that should be priced more like something from McDonalds?
You decide!
eBay or go here if the ad disappears.
Help me out with NPOCP. Click here to send a me a tip, and remember to include your commenter handle.