Cars with pickup beds are awesome, right? So that means that even more bed would be even more awesome... right? Today's Nice Price or Crack Pipe El Camino doubles down on both the bed and rear wheels, but is its price something that you'd have to sleep on?
Another kind of sleeper is a car that, while packing a punch under its hood, visually keeps those performance pretensions on the down low. One of the sleepiest of those sleepers was yesterday's 1977 Mercedes Benz 450 SEL. There was little more than a badge on the boot to let you in on that car's 6.9-litre secret, and that's just how the 70% of you voting Nice Price liked it. Today however, things are going to be different - very different - and it's now time to wake the hell up and hit the road.
El Camino Real, or the Royal Road, refers to the 600-mile long padre path spanning San Diego to San Francisco, and interconnecting the California Missions. The builder of today's Chevy El Camino with seis ruedas was obviously on a mission - a mission to make this the most El Camino-ist El Camino in the whole PBR-drinkin' world.
G/O Media may get a commission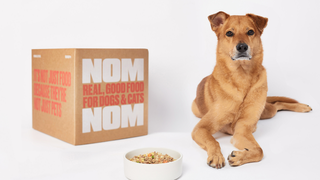 Based on the last rear-wheel drive, body on frame generation of A-body, this edition of El Camino none the less sported its own unique platform. That was hidden by a body that shared - over the course of its life - a lot with the concurrent Malibu and Monte Carlo. Despite that, it did feature a sweet Ferrari Dino-like reverse wrap rear window. This one still has the MC's doors, but eschews going the full Monte for an F-body Camaro front clip. That may not be exactly all business up front, but you can rest assured there's a party in the back. In fact this El Camino will complement your double wide trailer with its double long bed providing you with its own patio on which to party.
The seller doesn't say much about this primer grey whale, and what he does is in all caps - Craigslist code for 'I'm a dink'. That fact that it's written in the Internet equivalent to sounding off like you've got a pair may lead you to ignore his limited description, and in case you do, I'll encapsulate it here: runs good, not done, gets looks. Left open ended are questions regarding what engine is under that F-hood, how many of those back axles put the power down (I'm guessing just one) and where does one get the pharmaceuticals necessary to envision such a machine? I mean, unless you grew up watching nothing but that creepy English puppet show, Thunderbirds it's hard to comprehend that a six wheel 'Mino would rise to the top of even the most Old Milwaukee-soaked imagination.
And that means you'll likely never see another one of these coming no matter how many methadone clinics you visit. That exclusivity, along with its general flying in the face of social norms badassitry, make this Chevy with enough bed for Shaquile O'neal a stand out on the Detroit Craigslist. It should be noted that this doesn't represent the Detroit that Eminem says really knows luxury cars; this is from the Detroit that rapping Q-tip sought fame in order to escape.
Just like Slim Shady, you could escape the Motor City in this freight train of an El Camino for $1,500. For that much, it's unlikely you'd be able to pick up that F-body front clip and extra bed alone. Here you get both, plus a ton of Bondo thrown in! Sure, this custom 'Mino might not be your cup of Meth, but this isn't all about you, now is it? What is about you is whether or not that $1,500 price tag is as crazy-cool as this Chevy's execution, or if you think that, for both the price and the mods, the seller should be executed - figuratively, of course.
You decide!
Motor City Madman or go here if the ad disappears. H/T to WootyMcBooty for the hookup!
Help me out with NPOCP. Click here to send a me a tip, and remember to include your commenter handle.
BTW- Yes, I know you can't see the poll. Vote in the comments, email help@gawker.com and let 'em know, or put your vote on the back of a 100 dollar bill and mail it to 1 Jalopnik Tower, NY, NY.