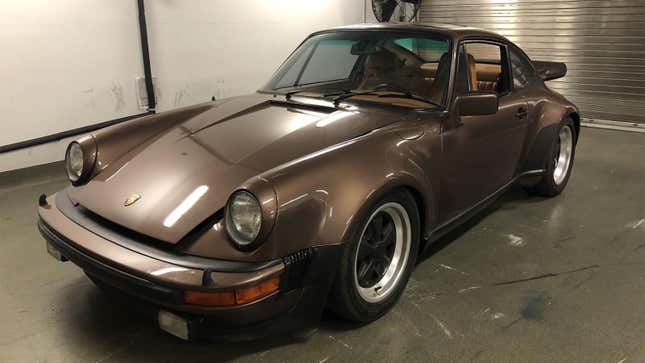 A Florida man has been arrested after trying to register a stolen Porsche 911 that went missing from a historic car museum in June 2023. The man was caught by the authorities when attempting to register the stolen car in Florida using a VIN from another 911 that was abandoned in a salvage yard.

According to a report from Road & Track, Daniel Boyce, 36, has been arrested after trying to register a 1977 Porsche 911 Turbo that was stolen from the Sarasota Classic Car Museum in Florida. The car, which is a rare three-liter example, was taken from the museum on June 14. As the site reports:
"Police responded to the Sarasota Classic Car Museum after the burglary alarm was tripped during the early morning of June 14, according to police records. The officers were unable to make contact with a museum employee at that time and initially determined that the building was secure. It surely wasn't, however, as the officers would return later that morning to find pry marks on one of the doorways, as well as an open section of fencing."
Inside the museum, police found that cars had been moved out the way to clear a path for the vintage 911 to be driven off site. So far, law enforcement has not pinned down a suspect for the robbery itself.
Instead, it has charged Boyce with fraud after he attempted to register the car in Florida. According to law enforcement, Boyce attempted to register a brown Porsche 911 under a company called Triton Engineering LLC. To do this, he used a VIN that belonged to a 1976 Porsche 911 that was owned by a California salvage yard.
According to Road & Track, Boyce was arrested in July after he failed to appear in court for a Grand Theft Auto charge in Sarasota County. A search warrant was then issued for his phone, and officers were able to uncover images of the stolen Porsche that was being held in a storage unit. They used this information to recover the stolen car.
Now, Boyce faces a felony charge for scheming to defraud and law enforcement says he remains "a person of interest" in the robbery of the Sarasota Classic Car Museum.