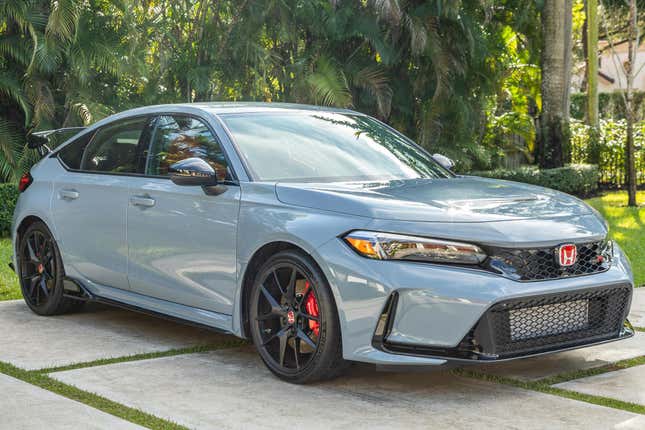 Remember earlier this week when a 2023 Toyota GR Corolla owner tried to flip it on Cars & Bids? Remember how they later complained that they lost money on the auction even though it sold for $8,500 over MSRP? It was glorious, wasn't it? Sure, they were allegedly selling it to make room for another car they got a surprise allocation for, but still. It was wonderful schadenfreude. Well, now we've got a new one for you, although this time it's a 2023 Honda Civic Type R.
Yes, the Civic Type R. We do love it here at Jalopnik. But one thing we do not love about it is the inevitable dealer markup involved in any potential purchase. After all, the Civic Type R is great, but is it really BMW M2-money good? Just kidding. You won't find a new M2 for MSRP, either. It's a tough reality that the modern automotive enthusiast has to deal with, but that doesn't mean we have to like it.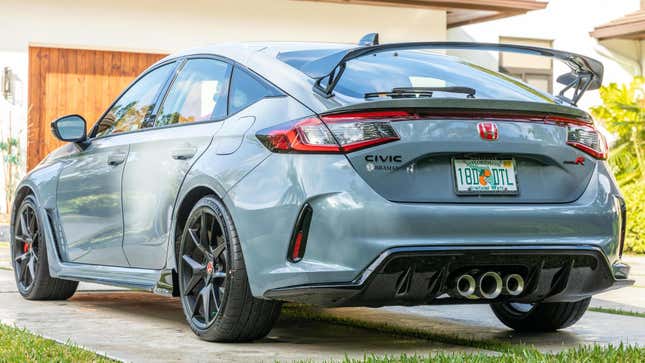 So anyway, the idiot in question here got their hands on a 2023 Honda Civic Type R and got it in their head that they could sell it on Cars & Bids for a profit. Except there was one little catch. Not only did they pay more than MSRP for it, but they also paid an entire $20,000 over sticker. And they disclosed that in the listing. Points for honesty, I guess. The GR Corolla seller was too much of a coward to even admit how much they overpaid.
But the thing about paying a $20,000 dealer markup is that you're now not selling a $45,000 CTR. You're selling a $67,678.95 CTR. You need to find someone who wants your car so badly that they're willing to pay more than $70,000 for a Honda Civic just so you can make a profit. And that's not a slight against the CTR. Even Honda's PR reps would probably tell you not to pay $70,000 for that car.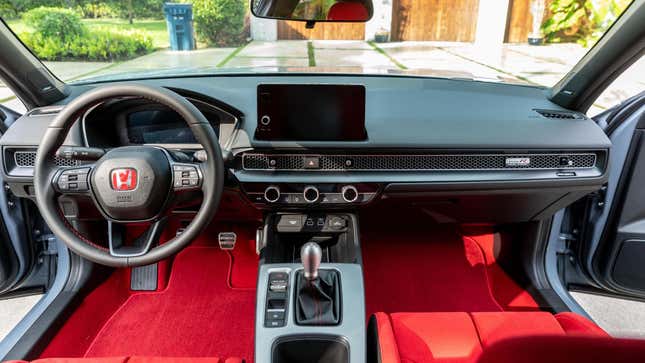 Thankfully, no one did pay that $70,000 or more for a Civic. Bidding stalled at $49,000. But since that didn't meet the reserve, the car didn't sell. So good on the bidders for not making what might have been the stupidest automotive financial decision they could have possibly made just because they were desperate for a new-ish Civic Type R.
And considering the listing explicitly called out the dealer markup even though it wasn't mentioned in the GR Corolla listing, you also can't help but wonder what went on behind the scenes. Did the seller admit they were just fishing for the one moron that might possibly pay $75,000 for a CTR and piss Doug off? Did they foolishly believe their car might sell for more than they paid for it? Clearly, they didn't have that much confidence in the auction because they insisted on a reserve.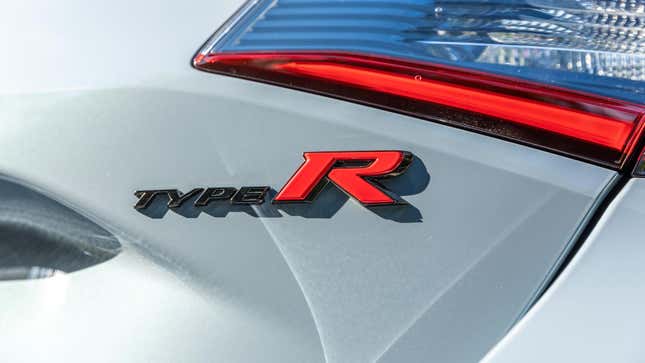 We'll probably never know. But hopefully, this auction serves as a swift kick in the dick for any flippers looking to make a quick buck on cars that are already heavily marked up. Just because you have the money to overpay for a desirable car doesn't mean you're guaranteed to be able to sell it for a profit. And while we're probably stretching here, we'd like to think this failed auction might impact the markup on other Civic Type Rs. JK, dealers will probably still continue to sell for $60k-$70k. But at least this particular flipper didn't make any money on their auction.