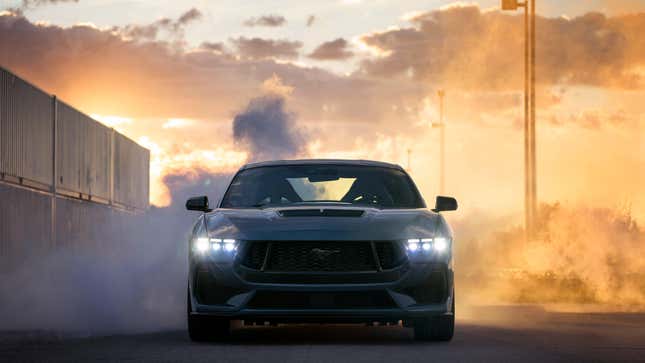 Charity auctions for first-run cars are all the rage right now. Every rich guy wants to get their hands on VIN Number One of a new make and model, so they can never use it and eventually trade it to another rich guy — and nab a nice tax deduction in the process, probably. Chevy hopped on the trend with the first C8 Corvette Z06 to roll off the assembly line, and GMC got its turn with the Hummer EV. Now, it seems, it's Ford's turn.
Alongside such legends as the AMC Eagle and Buick Roadmaster, Barrett-Jackson auctioneers rolled the very first S650-generation 2024 Ford Mustang up on stage earlier this month in Scottsdale, Arizona. The car on the block was a placeholder — the auction winner will get to spec their own perfect build — but that didn't stop the bidding from reaching 565,000 United States dollars.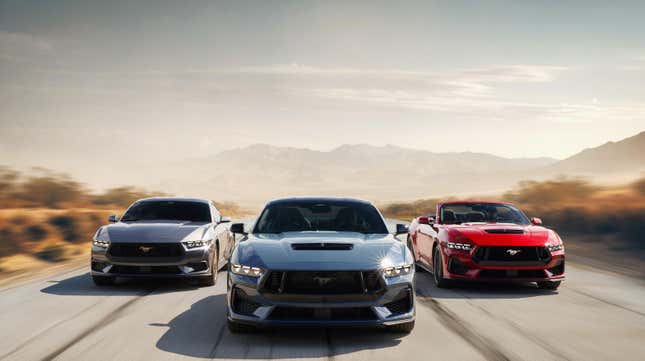 So what do you get for the cost of five homes in Rochester, New York? Well, for starters, the winner gets a guaranteed build slot for a Mustang — something early Maverick buyers would likely kill for. Beyond that, though, there's nothing particularly special about the coveted VIN Number One. Functionally, it's just another Mustang.
Well, a Mustang that comes with a massive tax writeoff. See, Ford promised that every penny of this auction's sale price would go towards the Juvenile Diabetes Research Foundation. While it's a nice gesture, it also means that this purchase is tax-deductible under federal law — to the tune of half a million dollars or so. Imagine saving money by buying a high-priced sports car, then earning its value all over again when you eventually sell it off. Ah, the United States tax code.
Of course, no one wants to have VIN Number Two for a newly-released model. Surely, every Mustang after this one will sell for exactly MSRP and not a penny more. Right?