It's safe to say that Fiat's revival in the U.S. hasn't been going all that fantastically, and for reasons that have nothing to do with Jennifer Lopez anymore. Sales have been lagging and dealers are unhappy. But a new report says the brand plans to go big by going Mini, so to speak.
That, according to the UK's Autocar, means greatly expanding the 500 "into as many body styles and forms as possible," not unlike what Mini has done with the Cooper over the last few years. The magazine reports that includes the existing 500L, the expanded-wheelbase 500L Living, and an upcoming 500X small crossover. More models are said to be on their way as well.
Who will this expansion appeal to? According to Fiat's head of global design, Lorenzo Ramaciotti, the answer is everyone.
"We have an opportunity to present a family of cars that can work throughout a person's life — from a young lady in her 20s through to a family with an active lifestyle and children," said Ramaciotti. "The 500 has the power to enchant, and we believe we can keep the same cheekiness, cuteness and curviness of that car in many different forms."

Among the challenges facing Ramaciotti's team is making the 500 family appeal more to men.
"It's true that, to date, the car is more for women," admitted Ramaciotti, "with the Abarth appealing more to men, but in future we believe we can change that."
G/O Media may get a commission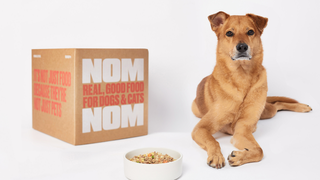 Fiats for everyone! Not just the ladies!
As much as it might be painful to see the 500 get blown up into a multitude of models the way Mini turned the Cooper into the Countryman, Paceman, Coupe and other variants — not all of which have sold that well — Fiat has to try something. In the U.S., sales of both the 500 and 500L introduced this summer haven't really set the world on fire, even if the 500 Abarth is one of our favorite new cars.
This has made dealers who agreed to help bring Fiat back to the U.S. quite unhappy, with some of them calling it the "stepchild" of the Chrysler family. And with the recent announcement that Alfa Romeo will be sold at Maserati dealerships, not Fiat dealerships, they're feeling even more slighted. Perhaps more cars in their showrooms will assuage their anger a bit.
But it remains to be seen exactly which new models Fiat will produce. The latest news is that a 500L Abarth won't be happening after all, and there won't be a bespoke Abarth roadster either. It sounds like Fiat has some stuff to figure out.