Who knew what and when about the health of Fiat Chrysler's fallen former CEO, tariffs galore, Ford's troubles and more await you on The Morning Shift for Friday, July 27, 2018.
1st Gear: Questions Arise Over Marchionne's Health

Last weekend, the news that now-deceased Fiat Chrysler CEO Sergio Marchionne was ill enough for the company's board to replace him in an emergency Saturday meeting came as a total shock to the automotive world. Very few people seemed to know Marchionne was even sick, and by the time he was replaced as CEO by Mike Manley, his exact condition was still unclear.
He died Wednesday at 66 and his exact cause of death has not been released, save for the fact that he had had surgery on his shoulder in Switzerland a month ago and that his recovery had gone poorly. The Italian media has reported he had cancer, but people close to him have denied this.
Still, Pier Luigi Battezzato, the father of Marchionne's partner Manuela Battezzato, told an Italian newspaper that the chain-smoking CEO had been struggling with his health for some time but kept up his infamously workaholic schedule. Via Automotive News Europe:
"A year ago he had quit smoking, it seemed that his health was improving. He never stopped," Battezzato said. "It was clear to everyone that he was not doing well. His physique had dried out and he was tired and breathed with a lot of effort. Yet he was always on the move, traveling from one part of the world to another. He has always worked and has never given up in the face of his commitments."
G/O Media may get a commission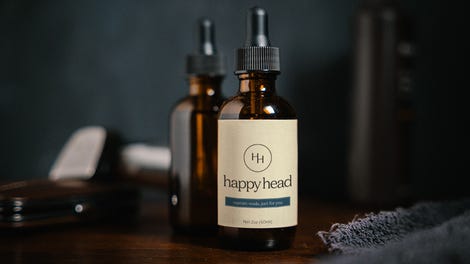 For most people, the world would understand that Marchionne was a notoriously private person, accept the unfortunate news and move on. But he wasn't just some guy—he was the CEO of the world's seventh largest automaker, and now that company and its board face questions as to what they knew about his health problems and when. Marchionne reportedly did not disclose anything and FCA says it wasn't aware, reports Bloomberg.
The shock revelation by a Zurich hospital that Sergio Marchionne had been seriously ill for more than a year raised the obvious question: How could a chainsmoking workaholic disguise it from senior colleagues?

The turn of events serves as a reminder that, when a top corporate leader is concerned, health isn't always a private matter. A seriously ill CEO presents corporate boards with a range of complex questions about what to tell the public and when, said Doug Chia, the executive director of the Governance Center at the Conference Board, a U.S. business think tank.

"Frankly it's a tricky situation, because there are medical privacy issues here and it's a very personal thing," he said. While investors are right to expect to be informed when a leader's future is at risk, "it's just very difficult to judge when does that point come," he said.

While the company said it didn't have the facts, it wasn't forthcoming with some information it now says it knew. On the same Friday when Fiat Chrysler says it was informed about Marchionne's condition, the company also denied a report that top managers were preparing to meet to choose a successor. In fact, its board did meet the next day, when it named Michael Manley as the new CEO.

Before last week, the only communication issued by any of the companies about Marchionne's health — after an Italian website reported that he was hospitalized — was on July 5. In a statement that day, Fiat Chrysler said the CEO had undergone a shoulder operation for an unspecified ailment that would require only a "short period of convalescence."
Finally, this:
"While everyone is entitled to privacy, companies should make it a condition of the appointment of the CEO that he or she will keep the board fully apprised of any potential health issues" that might be significant, said Harvey Pitt, a former Securities and Exchange Commission chairman who now leads advisory firm Kalorama Partners. "If somebody is crucial to the business, and the materiality of the illness becomes more manifest, companies need to consider making some kind of disclosure."
It's possible FCA investors or even regulators could raise hell over the disclosure (or in this case, lack thereof) of the CEO's health issues, but that has not happened yet. It's also hard to parse what good might come from that if they did.
2nd Gear: European Automakers Surge After Trump Backs Off Tariff Threats For Now
At the White House this week President Donald Trump had a big old press conference with European Commission President Jean-Claude Juncker, one where he didn't promise not to impose 25 percent tariffs on European cars, just to not do it right now and "work toward" a resolution. Remember, everyone is against said tariffs, including the entire auto industry and suppliers, members of his own party, his own desperate advisors, the Europeans, and consumer advocacy groups.
But hey! He needs something to tweet about besides Russia and NFL players kneeling, I guess, so don't expect a true resolution anytime soon.
Anyway, after this temporary de-escalation, all the European automaker stocks caught a nice gain, reports Bloomberg:
European carmakers climbed after President Donald Trump backed off his threat to levy tariffs on cars imported to the U.S. during a meeting with European Commission President Jean-Claude Juncker, averting for the time being an escalating trade war.

Shares of BMW AG, Volkswagen AG, Fiat Chrysler Automobiles NV and Daimler AG jumped on Thursday following a pledge from the two leaders to "hold off on other tariffs" while they negotiate a deal to expand European imports of U.S. liquefied natural gas and soybeans and lower industrial levies. Germany's VDA auto industry association called the meeting "a big step forward" and "good news for industry and consumers on both sides of the Atlantic."

The two met Wednesday at the White House with Trump warning that he would move forward with 25 percent tariffs on auto imports if the meeting with Juncker didn't go well, prompting the EU to respond that such a move would bring significant retaliatory measures on U.S. goods. The breakthrough came after about three hours of talks, leading to their impromptu announcement in the Rose Garden.

"We had a big day, very big," Trump said during a press conference with Juncker. "We are starting the negotiation right now, but we know where it is going." Trump hailed "a new phase" of trade relations.
3rd Gear: But!

But! The Europeans still don't trust him, or his promises. Via Reuters:
German Economy Minister Peter Altmaier hailed the deal as a breakthrough, saying the measures agreed by Trump and Juncker could help avoid a trade war and save millions of jobs.

Eric Schweitzer, president of the German Chambers of Industry and Commerce (DIHK), said it was up to the United States now to rebuild a basis of trust with Europe, and remove the tariffs.

"The proposed solutions move in the right direction, but a significant portion of scepticism remains," he said in a statement issued shortly after the two men spoke to reporters.
Probably smart.
4th Gear: Mitsubishi Is Doing... Good?
Yes, here in America we're skeptical about Mitsubishi's planned comeback, and how sport coupe nameplates we grew up with now adorn boring crossovers. But those boring crossovers are making money, and some theorists say that's the entire point of running a business.
Via Automotive News:
Mitsubishi Motors Corp. reported a 36 percent jump in operating profit in the latest quarter as the automaker's rebound gathered speed on rising sales in every key market.

Revenue climbed 27 percent to 560 billion yen ($5.06 billion) in the three months, while worldwide retail sales grew 21 percent to 292,000 vehicles.

The robust results were buoyed by new vehicles such as the Eclipse Cross and Outlander PHEV crossovers in the United States and the Xpander MPV in Southeast Asia.

The upswing underscored the V-shaped recovery CEO Osamu Masuko has pursued in the wake of a 2016 fuel economy scandal and Mitsubishi's ensuing tie-up with former rival Nissan.
You do you, Mitsubishi!
5th Gear: Ford Takes A Big Hit
Meanwhile in America, things didn't go great for Ford's stock price on Thursday.
In general this was a very rough week for all of the American automakers: FCA had to contend with the passing of Marchionne as well as a Q2 profit decline and a reduced outlook for the year, GM slashed its own hopes over the steel and aluminum tariffs driving up costs, and Ford took a hit over the same tariffs and sagging sales in China.
Ford's stock slid below $10 a share for the first time since 2012 on Thursday, where it remains as of this writing, Bloomberg reports:
Shares of the second-largest U.S. automaker dropped 6 percent Thursday to close at $9.89, after Ford slashed its profit forecast for the year and warnedit could spend as long as five years and take as much as $11 billion in charges to fix itself.
Ouch.
Reverse: People Forget Citroën Made The 2CV For A Long-Ass Time
Neutral: Will The American Automakers Rebound?
Tariffs of all kinds are compounding the problems the Big Three have right now, as the Europeans seem to breathe a temporary sigh of relief. What next?