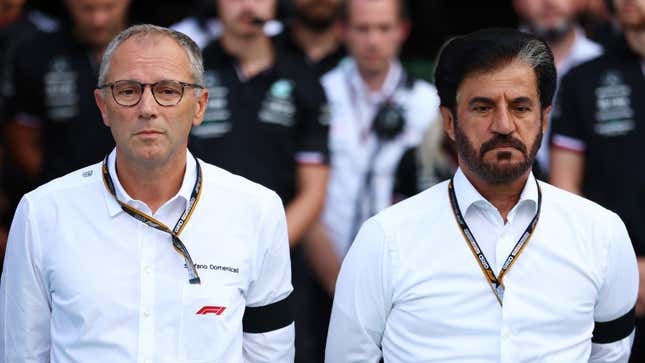 The Fédération Internationale de l'Automobile officially launched an application process for new Formula 1 teams on Thursday. In a first for F1, motorsport's international governing body will assess applicants' environmental and societal impact along with its financial and technical capacity to operate a racing team. Despite the broadened criteria, the ultimate judges of which teams get to join the world championship will be the FIA, Formula One Management, and F1's current teams.
Accepted teams would be able to join Formula 1 for the 2025 season at the earliest. Also, the championship intends to be net zero in carbon emissions by 2030. Applicants will have to submit a plan on how it intends to reach net zero by the prescribed date. Prospective teams will also have to show how their participation will have a positive societal impact in terms of equality, diversity and inclusion.
FIA President Mohammed Ben Sulayem said:
"The growth and appeal of the FIA Formula One World Championship is at unprecedented levels. The FIA believes the conditions are right for interested parties, which meet the selection criteria, to express a formal interest in entering the Championship."

"For the first time ever, as part of the selection conditions, we are requesting that candidates set out how they would meet the FIA's sustainability benchmarks and how they would make a positive societal impact through sport."

"The process is a logical extension of the positive acceptance of the FIA's 2026 F1 Power Unit Regulations from engine manufacturers which has attracted Audi to Formula 1 and created interest among other potential entrants."
The FIA President told Motorsport.com in late January that Andretti Global was the only new team to express an interest in joining F1. The American team has faced staunch opposition from the F1 teams that would have to approve its entry into the world championship. Though, there is still time for other organizations to apply. The deadline for submission is April 30th, 2023, with the FIA slated to announce decisions on new teams by June 30th, 2023.