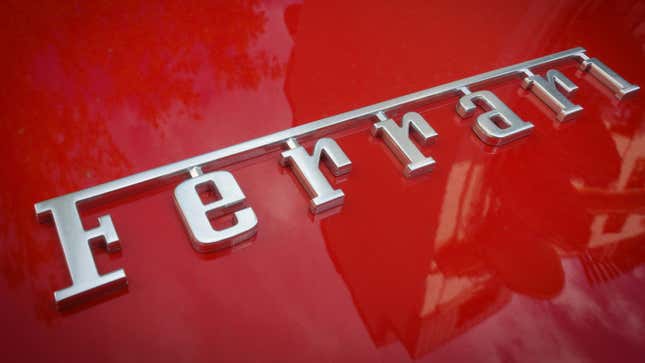 When you think of a Ferrari, what immediately comes to mind? Is it the Prancing Horse emblem, a flash or scarlet, or the roar of a combustion engine? Well, while the brand's personal palette and Cavallino Rampante aren't going anywhere, the electric revolution could be set to change the signature sound of a Ferrari.

The Italian marque is set to launch its first electric supercar in 2025. After dabbling with electrification on the SF90, the next release will go all in on electrification. That means it won't have the roar of a V12, or even the rumble of a turbocharged V6 hybrid. Instead, it'll sound like every other electric car, which is to say not very exciting.
But, according to a report from Bloomberg, Ferrari has a very Ferrari solution to this.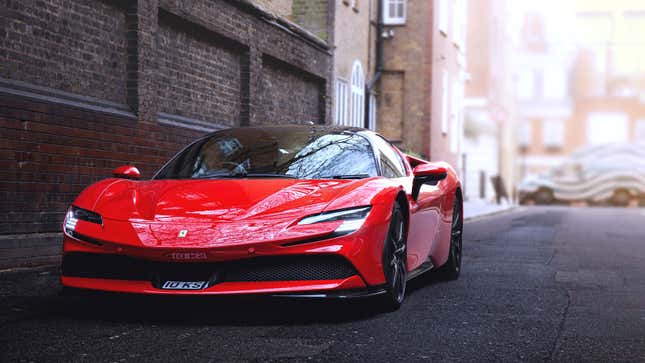 Instead of composing a synthetic engine note akin to the one we heard when Dodge unveiled its idea of an electric muscle car, Ferrari is taking a different tack. The Italian company will, instead, amplify the sounds made by the electric motors that power the car. Bloomberg reports:
"Ferrari NV's electric supercars will feature distinctive engine noise created through a new amplification system, according to a patent filed by the iconic Italian producer and cited by analysts at Oddo BHF.

"The patent covers a 'reproduction device for the realization of a sound that can be associated with an electric motor,' Oddo BHF wrote in a note. Ferrari declined to comment when contacted by Bloomberg News."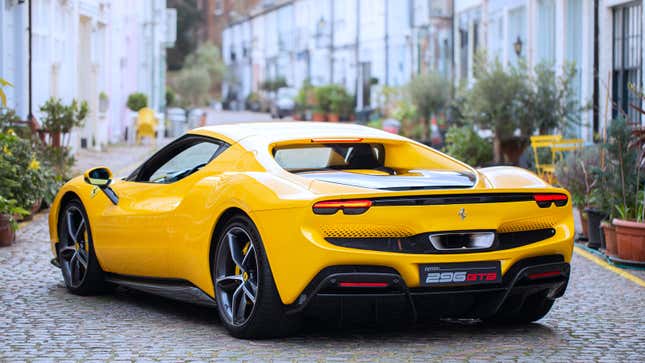 If put into production, a system like this would allow Ferrari to amplify the sound from one or more of the EV's onboard motors. This would then be routed through the rear of the car to let that wail be heard by everyone within a few miles.
It's an intriguing solution and one that I'm definitely looking forward to hearing the results of. Because, sure, the explosive sound of a V8 at full tilt is wonderful, but do we really want electric cars to try and emulate that?
Would we not be better off if supercar makers could highlight the futuristic screeches of their electric models? That way, the streets will one day feel like a real life Formula E track, and that's definitely something I can get behind.