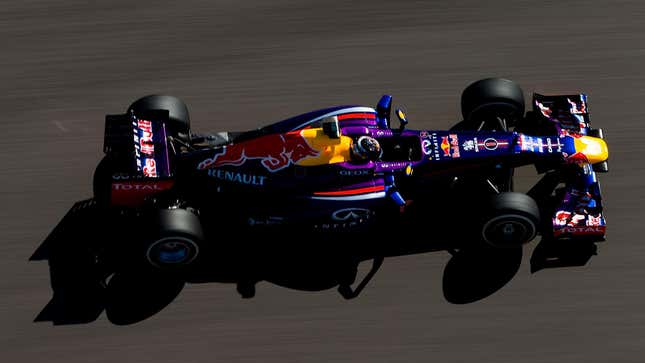 Imola Circuit received a fine for violating noise restrictions with a single Formula 1 car. While the Autodromo Internazionale Enzo e Dino Ferrari might be officially named after the founder of the iconic sports car manufacturer and his son, the racing circuit is synonymous with the Italian town it sits in. According to Motorsport Week, the circuit fell foul of the community's noise restrictions, despite hosting races in Imola for the past 70 years.
Last October, Red Bull Racing held a filming day at Imola with Max Verstappen behind the wheel of an RB9. Sebastian Vettel won his fourth and final World Drivers' Championship in 2013 with the RB9. It was Red Bull's last championship-winning season until Verstappen's two recent titles in 2021 and 2022. The 2013 season was also the final season for the naturally-aspirated 2.4-liter V8 engine formula before the reintroduction of turbocharged engines.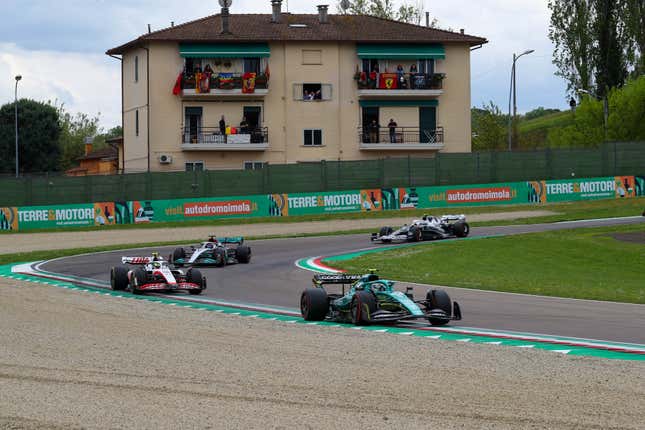 The unimpeded exhaust of the 2013 Red Bull only took a handful of laps to exceed approved sound levels on nearby detectors. Imola Circuit received a small fine of €500 ($543) as a result. It might seem like an insignificant sum for the infraction, but Imola is still an active facility. The three-mile course currently hosts several events each year, including F1's Emilia Romagna Grand Prix. Elena Penazzi, the government official responsible for the track, said, "The Red Bull event was the only occasion on which the Autodrome has made noise in the past year, always remaining within the limit, despite the many activities carried out."
Like many historic circuits in Europe, Imola was originally a temporary circuit that gradually became a permanent venue by the 1970s. Imola held the Italian Grand Prix once in 1980 as a replacement while Monza was being renovated. Imola began holding the San Marino Grand Prix from the following year until 2006. Formula 1 returned after a 14-year hiatus as the world championship looked for replacement tracks during the pandemic-impacted 2020 season. The circuit erected new sound barriers after a deal was struck for F1 to return on a long-term basis.