The racing version of Jim Glickenhaus' custom, Pininfarina-penned Ferrari P4/5 is no longer merely a fanciful rendering. The team just picked up this F430 Scuderia donor car to serve as the platform for the track-ready Ferrari P4/5 Competizione.
Since building the Enzo-based custom Ferrari P4/5, Glickenhaus has threatened to go all Luigi Chinetti on us and reignite the North American Racing Team for a little European conquest.
Though the P4/5 Competizione is rendered to look like the original P4/5, it'll actually sit atop the bones of an F430 Scuderia when it competes in the 2011 24-Hour Nürburgring Race. Let's let the man speak for himself on FerrariChat:
This will unfold slowly over the next year but today we made a deal that begins the voyage.

I'm grateful to my friends at WWOC who sold us a new F430 Scuderia at a reasonable price that we will use as our platform.

Scuderia Cameron Glickenhaus will be turning her into a full chat race car that will contest the 2011 24 Hours of Nurburgring.

After that adventure we'll reconvert her into a fully street legal car like her sister P 4/5.

As Neil said:

Long May She Run.

As an aside should anyone need a lot of F 430 Scuderia Parts we'll have some available...
G/O Media may get a commission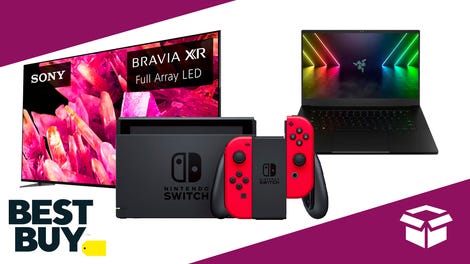 Three Day Sale!
Best Buy - 3-Day Sale
The choice of a 430 Scuderia is ideal because he can then convert it into a street car, something not possible with an F430 Challenge. Bravo!