The 365 GT4 2+2's predilection for automatics meant a reputation for it being considered soft. Not all were slushboxes however, and this Nice Price or Crack Pipe contender's five-speed may make your choice today kind of hard.
Price and condition were overwhelmed yesterday by miles and Focus-ness, as the atomic orange SVT fell in a narrow 53/47 Crack Pipe vote to open the week. After five straight Nice Price wins last week, it feels good to get back on the crack.
In 1963 - not while on crack, but probably following a two-martini lunch - Henry Ford II contemplated the purchase of Ferrari as a quick inroad to racing success. It was Henry's hubris that quashed the deal, and set Ford on the path to beat the Italians at any cost. Historically, that's as close as yesterday's Focus and today's contender will ever come. And while that little Ford was a hotted-up version of a mundane daily driver, today's 1973 365 GT4 2+2 was the era's most sedate and toned-down example of the Ferrari bloodline- as close to a daily driver as a prancing horse-badged car got.
G/O Media may get a commission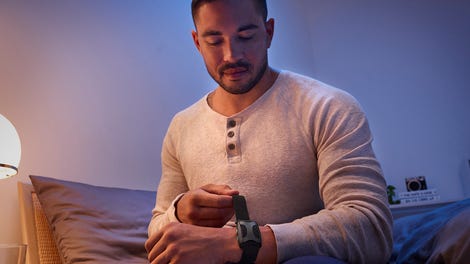 Well, daily driver or not, it's still a Ferrari, and if any brand didn't need a buxom bikini model to draw attention to them, it's the Prancing Horse. Despite that, you can never go wrong with a model that has bigger headlights than your car.
And what a car that is.
One of only 521 cars built (excluding the later 400 and 412 cars) this brown beauty is a rare example blessed with three pedals in the driver's footbox. The vast majority of the 365/400/412s had a little bit of GM in them, as a turbohydromatic countered all the exotica in sort of a vanilla sorbet to the rest of the car's acceglio-infused gelato. But that's not the case with this one. That 8-ball-topped chrome lever sprouting from the sweeping center console actuates a five speed box, however the console's height precludes the traditional exposed gate. Mated to the front of the transmission is a single-plate clutch and ahead of that is Ferrari's glorious 4.4-litre DOHC all-alloy V12. The aircraft-like hoodline of the 365 is made possible by moving the intake to the underside of the top cam and laying the six 38 DCOE Webers out horizontally.
The seller of this car claims that it has undergone a minor tuneup, including the synchronizing of those carbs, as well as replacement of the plugs. While they say they have maintenance records dating back to 1990, I'm not familiar enough (meaning not at all) with this dealer to know if they should be trusted to even be touching this Colombo-derived marvel. As the car is showing 62,000 on it clock, the maintenance records are of utmost importance in revealing the history hidden in those miles.
Inside, the car is swathed in more dead cow than the Gimp from Pulp Fiction. It's all remarkably clean and shows only minor crazing in the leather, notably on the door arm rests and seat bolsters. The back seats are as roomy as you're ever going to get in a Ferrari, and look down-right inviting. Underneath, there's surprisingly little surface rust and everything looks like it's in the same place it was when it left Maranello. You'd think that the Tipo F101 AL chassis-being welded tube frame and body panels, along with that huge V12, would make this prancing horse a pig, but surprisingly it tips the scales at less than 1,500kg (about 3,300 lbs) dripping wet. That, along with the engine's 340-bhp mean sixty is only about six and a half seconds from a standstill, and a top end of over 150-mph is achievable.
It's hard to envision the 365 GT4, or later 400 and 412 derivations, without the Playboy mansion in the background, and maybe a guy in a turtleneck sweater, skinny white jeans and ankle-high shoes with zippers on the sides, leaning against it and lighting a Camel. But despite the heavy layer of '70s schmaltz that's inherent in these cars, they're still very good looking in a conservative, old-fashioned STD kind of way.
And while you may have discounted them for the expected GM slushbox, the presence of a five speed makes this a prancing horse of a different color. As it's a '73, the fact that it was never officially imported is moot, and you should be able to register it where ever you are without problem. What might be a problem for some is the asking price, which at $39,500 doesn't seem a lot for a V12 Ferrari, but is a lot cheddar for those of us more used to eating government cheese.
But what do you think? Does that $39,500 make you want to become a Maranello maniac? Or, is that too much to pony up for this prancing horse?
You decide!
eBay or go here if the ad disappears.
Help me out with NPOCP. Click here to send a me a tip, and remember to include your commenter handle.