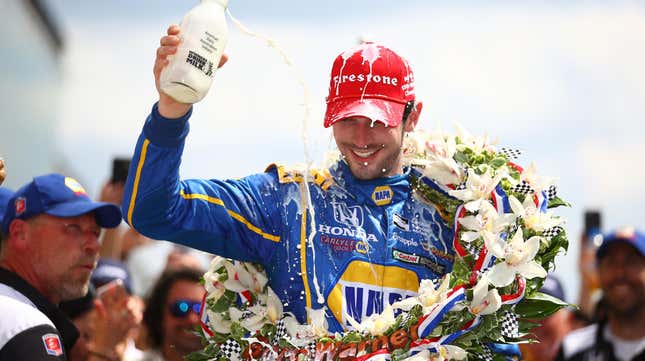 Drivers at the Indianapolis 500 regularly hit mind-blowing speeds that we mere mortals of the highway can't even comprehend — but that doesn't mean that every race has been a particularly fast one. Back in 1911, the average speed of the race was just under 75 mph, and we've only recently started regularly hitting 170 mph or higher.
There are two main things that determine the average speed of an Indy 500: technology and a lack of yellow flags. You'll likely notice that just about every race on this list has taken place in the past 30 years, and that's because technology has enabled the rapid progress of these open-wheel machines around the Indianapolis Motor Speedway.
But engineering prowess will only get you so far; the rest is up to the number and length of yellow flags. See, average speed is calculated based on the speeds of every lap, so if there's a long caution, speeds obviously drop. As you'll see, the fastest race on this list also included the most cars running at the end — which means there were inevitably fewer yellow flags than normal.