Santino Ferrucci, the F1 development driver for Haas who infamously had his contract terminated when he intentionally wrecked his teammate in this year's FIA Formula 2 championship, and drove a racecar with a phone in his hand, has been ordered to pay his former F2 team 502,000 Euros, or just over $575,816 in damages.

At this season's Formula 2 championship race at Silverstone, Ferrucci and his teammate Arjun Maini made contact during the race, leading Ferrucci to intentionally crash into Maini again during the cool down lap of the race. He then failed to show up to the briefing about the incident, and it was later discovered that he had driven his Formula 2 car from the paddock to pit lane with his phone in his hand.
He was banned for two rounds by the series and later had his contract terminated by Trident Motorsports, who has now taken court action against Ferrucci's team, including his father Michael Ferrucci, for unpaid bills under their terminated contract, according to the Checkered Flag.
Trident obtained the order of payment through the Court of Milan, which includes the 502,000 Euros plus interest and additional legal fees. Trident's claims that Ferrucci had failed to meet pay obligations even before the crash incident were first reported back in July.
Santino Ferruccci, despite his troubling disregard for the safety of his teammates and those in the paddock, is somehow still an F1 development driver for Haas, and raced in IndyCar earlier this year.
G/O Media may get a commission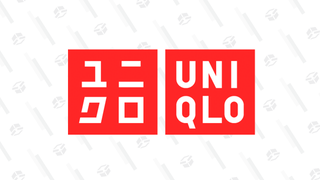 Year-round basics
Uniqlo Summer Sale
If it was my dad and our racing team, all half million would have to come from whatever jobs I could get until I paid it off AND publicly apologized. That's a lot of shifts at McDonalds. Somehow I don't think Santino is going to get as much pressure as I would.