Elon Musk's tunnel-digging Boring Company has another project on its plate, despite having only run small-scale demonstrations to date. This time, it's a planned tunnel and transit system to Dodger Stadium in Los Angeles, but it'll ultimately have limited capabilities, if it ever comes to fruition.
Musk launched the Boring Company a couple years back, as part of an effort to alleviate soul-sucking traffic. Over time, it's developed from a vague idea to build tunnels into a vague new-age public transit concept.
The company said on Wednesday that it wants to build a tunnel from the area of East Hollywood to Dodger Stadium, with a trip time of four minutes, at a cost of about $1. But the limits of the system—at least with respect to reducing congestion—were evident by the proposal offered by the company.
For one thing, capacity in the 3.6-mile tunnel would be limited to 1,400 passengers, as ArsTechnica points out (emphasis ours):
Although The Boring Company claims that this tunnel could alleviate traffic to Dodger Stadium during games and concerts, the tunnel will only be one-way, so the company will have to stage many of the eight- to 16-person electric skates that run through the tunnel before a game or it will have to pause outbound trips to bring more electric skates to the western terminal. The Boring Company says it would be able to transport about 1,400 people per game, pre-selling tickets for trips at an arranged time. "Based on City and community feedback, it could be possible to increase ridership per game to 2,800 per game or event," The Boring Company writes. For context, Dodger Stadium's capacity is 56,000.
G/O Media may get a commission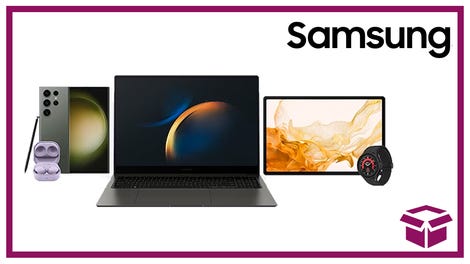 24 hour deals
Discover Samsung - Daily Deal
The proposal already netted support from L.A. Mayor Eric Garcetti, an avid proponent of Musk's ideas in the past. That might not sit well with residents who're looking for new ways around town that don't involve idling in traffic.
A spokesperson for the Boring Company didn't immediately respond to a request for comment on these criticisms.
The Boring Company's also working on a so-called Loop project in Chicago, and it expects to bear the entire cost of that effort. The new addition to Boring's plate comes as Musk himself is dealing with a fracas sparked by his insatiable appetite to tweet.
ArsTechnica reports the company's working on an environmental impact report, something mandated by the city. If you're interested in learning more about what might happen with the project, a meeting at Dodger Stadium will be held Aug. 28 from 6:15-9 p.m.