Not a whole lot about Tesla's take-private plans make sense. Help. This is The Morning Shift for Tuesday, August 14, 2018.
1st Gear: This Isn't How Things Are Supposed to Happen
I know this is tacky, but I'm going to start by talking about myself. I covered mergers and acquisitions for a few years before working at Jalopnik. I covered hundreds of company purchases and sales in that time, and I learned a few things here and there. I'm by no means a foremost authority on the process, but I have an idea of how these things are supposed to go.

It's generally a pretty standard process. It usually went:
Company puts itself up for sale. This happens when either the executive team decides that a sale would be in the best interest of shareholders, or the company receives an especially tantalizing offer.
The company board is notified and consulted.
Company hires at least one investment bank to advise the company on the sale process. A law firm is typically hired along the way as well to handle any legal issues that may arise.
Non-disclosure agreements are signed between executives at the selling company and prospective buyers.
A "data room" is opened, allowing prospective buyers to scrutinize the company's books in detail.
A few weeks after that, first round bids are due from prospective buyers. Even if there's only one main bid, company boards (generally speaking) have a fiduciary duty to go out and seek other offers, just in case someone else comes up with more cash or whatever. It works more like an auction than you'd think.
If enough of the bids are enticing enough, further bidding rounds will continue in subsequent weeks until a final buyer is identified.
Once the final buyer is identified, the deal is made public.
To keep everything as fair and square is possible, all information about the deal is made available at this time, and only at this time. Who is buying the company, the final purchase price, sources of funding for the deal if any, the bank(s) and law firm(s) that are advising both the buyer and the seller respectively, a timetable for the transaction, and any significant strategic changes. All the ducks are in a row before anyone says anything. It's not that this is all some big secret mystery, but plenty of times the company says it is for sale, and another firm makes a public bid. So you want to make sure you've got it right.
Regulatory approval is sought, and if the prospective buyer is not American, the transaction requires a review from the Committee on Foreign Investment in the United States, or CFIUS.
Champagne, everyone celebrates, workers wonder about their job stability.
Fin.
It works like this to protect everyone involved, but mainly it protects the interests of outside investors. There's a lot of good laws about this sort of thing, and that's why it's such a standard process. Violate the process, and, well, I'm not a lawyer or a cop so I'm not going to say anything more there.
G/O Media may get a commission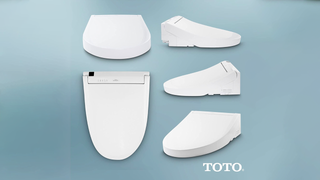 40% off
Toto Washlet Electronic Bidet Toilet Seat
Which is why a massive story from the New York Times last night makes Elon Musk's seemingly random tweet saying he was considering taking Tesla private at $420 a share so wild. When he tweeted that out, many people – myself included – just assumed he was on step nine. I mean, you wouldn't skip steps one through eight, would you? That's just nuts.
But then Musk and Tesla just went sort of silent on the matter for a few days. No fanfare, no details, no press releases with all of the information neatly laid out.
The headline of the Times story, "Tesla Board Surprised by Elon Musk's Tweet on Taking Carmaker Private," is already an eye-opener. But hey, here's just a Silicon Valley rebel, right? A renegade, out there to DISRUPT the traditional things that makes our late-stage capitalism work. Step 2? Step 2 is for LOSERS. Also, he was acting in his "personal capacity" of saying he was considering taking Tesla private, so maybe all the other steps wouldn't apply?
But maybe all this stuff doesn't matter. The funding for the deal was "secured" after all. Musk explained in a blog post on Tesla's website, published days after his initial tweet, that he understood the funding was to come from Saudi Arabia. Musk tweeted out that his advisors were all on board, including tech investment firm Silver Lake Partners.
Okay, so the board was a tad surprised, but surely all the other I's were dotted and the T's were crossed. The Saudis were indeed backing the massive effort to take the company private. Silver Lake was indeed hired. The reams of paperwork normally required, which the Times notes typically total upwards of 200 pages, would have already been written.
The Times, however, says no.
Firstly, the board was a little more than a tad surprised:
A person with direct knowledge of the Tesla board's thinking said some members of the board had been totally blindsided by Mr. Musk's decision to air his plan on Twitter.

The Saudis backing the massive effort? News to them (emphasis mine):
Since early 2017, the fund "has approached me multiple times about taking Tesla private," Mr. Musk wrote. Two weeks ago, he added, the fund's managing director "strongly expressed his support for funding a going-private transaction."

"I understood from him that no other decision makers were needed and that they were eager to proceed," he added.

But three people familiar with the workings of the Saudi fund cast doubt on his account. They said the fund had taken none of the steps that such an ambitious transaction would entail, like preparing a term sheet or hiring a financial adviser to work on the deal.

And even if the fund were ready to move forward with such an agreement, it would invite review by the Committee on Foreign Investment in the United States, the government body that reviews the national-security implications of such transactions.

A spokesman for the Saudi investment fund declined to comment.

Oh, and that bit about Silver Lake Partners working with Musk? Reuters says that when Musk said he was "working with" them, he may not have meant "officially hired," as well:
A source familiar with the matter said Silver Lake was offering its assistance to Musk in his exploration of a deal without compensation, and had not been hired as a financial adviser in an official capacity. The firm is known for putting together leveraged buyouts in the technology sector rather than providing investment banking advice.

So how is it working out for everyone involved so far? Well, in addition to the reported Securities and Exchange Commission scrutiny, there's also this, again from the Times report:
Aside from the scrutiny of market regulators, the frantic Tesla trading after the "funding secured" tweet has also exposed Mr. Musk to shareholder lawsuits. At least two law firms initiated potential class-action lawsuits late last week, saying the Tesla chief had deliberately acted to move the company's share price without actually having funding in place. Such suits rarely go to trial; more often they are settled.

Tesla declined to comment on the Times piece, and it's unclear if Reuters received any response from the company. Tesla declined to comment to us. Go read the entirety of the reports from the New York Times and Reuters.
Apropos of nothing at all, go read the report from Azealea Banks as well.
UPDATE 2:20 PM EST: Bloomberg is now reporting that Goldman Sachs hasn't officially been hired, either.
2nd Gear: Tesla Itself Says It Hasn't Seen a Firm Offer From Musk
Remember, just like a minute ago, when I was talking about Elon saying he was considering taking the company private, because he just tweeted it out, and he said the funding was secured, and then he wrote a whole blog post with some details about it, and he said he was working with some people on it? Sounds like a pretty firm offer to you, right?
Tesla's board, which was already reportedly surprised by the whole thing, doesn't consider it a "firm offer," Reuters says:
Tesla Inc's board (TSLA.O) named a special committee of three directors on Tuesday which will evaluate Elon Musk's proposals to take the company private, although it said it was yet to see a firm offer from the company's chief executive.
The Reuters story goes on to say that the special committee has the power to evaluate other alternatives as well.
If none of this is making sense to you, know that none of this is making sense to me, either. I got nothing. This isn't how things are supposed to work.
None of this shit feels real.
3rd Gear: NIO Files For IPO
Speaking of electric car companies and financial deals, Chinese electric car company NIO has filed for an initial public offering, Bloomberg reports:
NIO Inc., the electric-car maker backed by technology giant Tencent Holdings Ltd., filed for a $1.8 billion initial public offering as it gears up to compete against the likes of Tesla Inc.

The company applied to list its American depositary shares on the New York Stock Exchange under the symbol NIO, and the $1.8 billion registration amount is a placeholder to calculate filing fees.

As is the normal, boring way of doing things, Bloomberg says that "the offering is being led by Morgan Stanley, Goldman Sachs Group Inc., JP Morgan Chase & Co., Bank of America Corp., Deutsche Bank AG, Citigroup Inc., Credit Suisse Group AG and UBS Group AG. "
4th Gear: Volkswagen Forced to Make Ads Featuring Chevy Bolt
The German word "schadenfreude" is pretty great, and Volkswagen is a German company, so I'm going to be cliche and tacky once more and use it. I'm having a great bit of schadenfreude this morning, because Volkswagen was forced to create an ad featuring the Chevrolet Bolt, a car coincidentally made by Chevrolet and not Volkswagen, because of Dieselgate, Automotive News writes:
The new commercial, by Deutsch, uses a nostalgic touch with the classic "Flintstones" and "Jetsons" theme songs serving as the backdrops for a premise touting EVs as modern option for consumers, while casting gasoline engines as outdated. The Chevrolet Bolt owned much of the screen time in an ad that featured cameos from the VW e-Golf and others.

The ad is part of the first national campaign by Electrify America, a wholly owned subsidiary of Volkswagen Group of America. The group, created in 2016, is overseeing a 10-year, $2 billion investment on zero-emission vehicle technology and awareness. The investment was mandated as part of the automaker's legal settlement with government regulators in the wake of VW's diesel scandal in which it admitted to installing software in cars to cheat on emissions tests.

The terms of the agreement call for brand-neutral public outreach and education for zero-emission vehicles, which today represent only a tiny fraction of the U.S. automotive market. ZEVs include battery-electric and hydrogen-powered fuel cell vehicles.

If Volkswagen just got a head start like GM did, maybe it wouldn't have this problem?
5th Gear: Remember This Guy?
Remember this guy? You know, Marky Mark? THAT guy? He's got a dealership now, AN says:
Mark Wahlberg made his first pit stop into his namesake Chevrolet dealership here on Monday, going on a test drive with a customer, autographing another customer's vehicle and posing for lots of selfies with staff.

I bet that dealership is going to be serving so much breakfast.
Reverse: It's The Anniversary Of An Anniversary Please Help There's No History Today
As part of a yearlong celebration of its 100th anniversary, a redesigned version of the Michelin Man–the corporate symbol of one of the world's largest tire manufacturers, makes an appearance at the Monterey Historic Automobile Races in Monterey, California, beginning on this day in 1998.

Neutral: What's The Best Communist Car?
Yugo? Trabant? Hongxi????