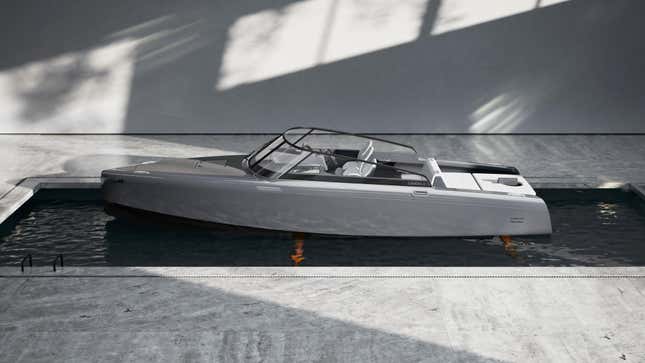 Polestar, the small-time EV maker with big plans wants to get in on the luxury boating game. The company has announced that, through a partnership with fellow Swedish eclectic boat manufacturer Candela, it is launching an electric boat. It's not just a concept either; you'll be able to actually buy this thing — if you can afford it.

We're Driving the 2024 Integra Type S, What Do You Want to Know?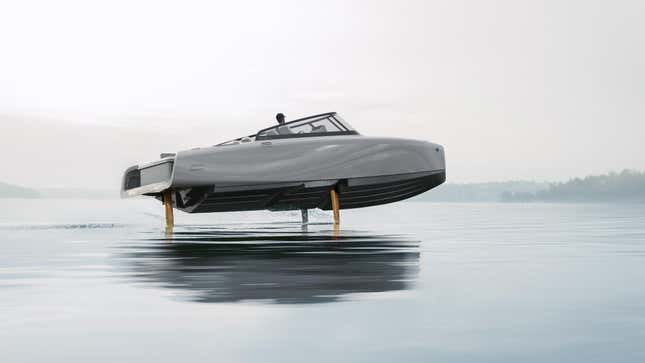 The boat is based on Candela's C-8 model and is called of course the C-8 Polestar Edition. On the outside, keen-eyed individuals will be able to tell it's a Polestar edition thanks to a special gray exterior paint (the only color you can choose by the way; when did gray become Polestar's official color?). Underneath, the boat's hydrofoils are painted in the same gold color that adorns performance versions of the Polestar 2's seatbelts and adjustable Öhlins dampers.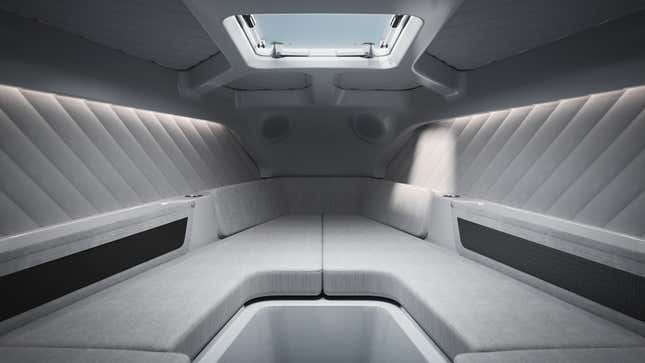 The grayscale extends inside with a light gray interior covered in marine certified textile materials. Candela says the seats have been designed with Polestar's expertise in automotive comfort.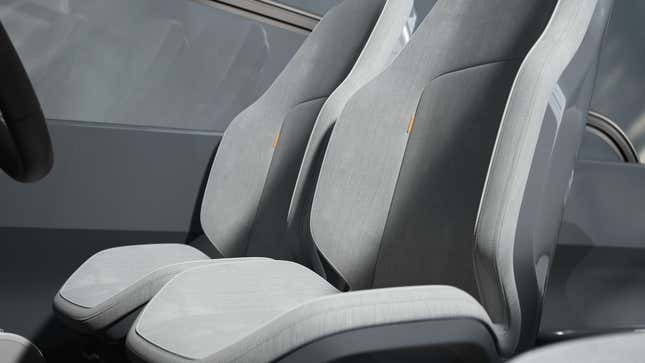 They do look as if they were lifted straight out of a car.
If a Polestar owner finds themselves piloting this thing, the powertrain should seem familiar. The C-8 gets powered by the same kWh battery and charging hardware from the Polestar 2. Thats enough to give it a range of 57 nautical miles and a cruising speed of 22 knots — just over 25 mph — on a single charge. If you want to get around a bit faster, the C-8 can operate as a hydrofoil as well. Using Candela's 75 kW electric drive pod motor it'll glide just above the water. Polestar says that computer control keeps the ride smooth.
Of course none of this will come cheap. Polestar and Candela plan to sell this for $450,000 a pop. Interested buyers can currently order online through Polestar or Candela while the company's say they expect deliveries to start in June 2024.

While Polestar seems to be following the trend of automakers getting in on the watercraft business, it would seem that the company may want to rethink its priorities. Putting resources into a near half million dollar electric boat for the one percent doesn't seem like it should be a priority for them right now. Their dealers, or "Spaces" as they call them, need more EVs to sell and with software development snags delaying the Polestar 3, it'll be a real slap in the face to buyers if this boat ends up coming to market before the Polestar 3.