There are two things Americans primarily get vocal about: their right to own guns, and the way the front of the Jeep Wrangler looks. Don't worry, the updated 2017 model has the same face you love—just with brighter optional LED headlights.
To be clear, this is not the all-new Wrangler due out in 2018. If the face of that dropped it would blow up Car Internet. But it is the last hurrah for the current Wrangler model before it gets replaced.
Fiat Chrysler is putting LED headlights as factory-features on American-market vehicles for the first time for the 2017 model year. The Wrangler and Wrangler Unlimited (four-door) will get them as standard equipment on the Sahara (luxury-ish) and Rubicon (off-road-ish) trims, and as options on the base Sport and Sport S models.
The forum Jeep Garage says the lights will cost $595 as dealer-added upgrades for the lower trims. They're also calling the base price of the cheapest 2017 Sport two-door at $23,995 and the most expensive Rubicon four-door at $37,445, based on order guides they've gotten hold of.
The "specs" on the new lights, via Jeep's press release, are "90 percent more high-beam output" and "63 percent more low-beam output" than the current halogen headlights. Fog lights will be LED too, but Jeep has not posted a quantification of their improvement.
G/O Media may get a commission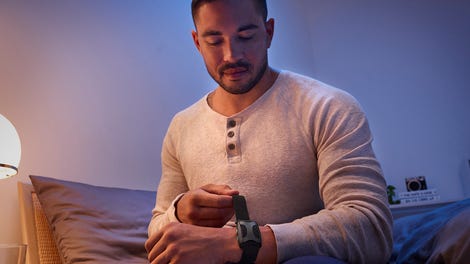 Power draw will also apparently drop "67 percent," if you care. The Jeep's had enough juice to make its headlights work for 40-something years, right? But that might give you some more headroom to plug in a bigger inverter, or run more headlights!
I have a feeling we'll be seeing a lot of excitement from Jeep fans on the forums with this announcement today, since opinions on the standard Wrangler headlights seem to range from "decent" to "piss poor." I've got to be honest, I never really had a problem with the current setup. But LED certainly is sexier, and you can never have too much light on the trail.
The key to making an LED headlight work properly is to have not just the correct diode, but a housing designed to work with it. Dropping LED "bulb replacements" into your regular headlights might make them look brighter to somebody looking at it head-on, but not necessarily throw light farther like you want.
That's why the Wrangler looks a little like it has googly-eyes– those housings are made to maximize the LED's projection, which means they should work as advertised.

Since we're pretty confident the redesigned 2018 Wrangler will have pretty much the same face as today's truck, I assume these exact lights will carryover to the new bodystyle.
But the true specifics about 2018 remain mysterious. Stay tuned!