What people forget about the insane 707 horsepower Dodge Hellcat engine is that it was expected to have way less power than that. Now the Detroit Free Press has unearthed the story of the legendary engine's development, and it turns out, the thing actually was originally supposed to make "only" 600 ponies. Here's how that number became 707.

The story of the Hellcat engine's development is filled with all sorts of secretive behavior. The Freep says it all began in 2011, when Chris Cowland, director of advanced and SRT powertrain development, brought the idea for a Hellcat in front of FCA's product forum, which included CEO Sergio Marchionne and 20 other head executives. Cowland pleaded his case for the engine, and got approval to build a 600 HP engine that would put the then top-dog Shelby GT500 in its place. May the horsepower wars begin.
The Detroit Free Press said Cowland's powertrain team later succeeded in designing a 600 horsepower HEMI-based engine, but that the company caught wind that Ford had a 600+ horsepower GT500 in the pipeline.
That's when Cowland asked executives if he could crank up the Hellcat's target to 675 HP, and company leaders said "sure," so long as he could develop the engine in the same timeframe and with the same fuel economy goals.
G/O Media may get a commission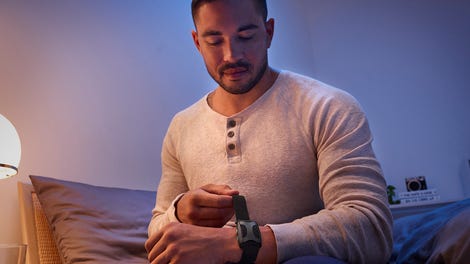 But Cowland didn't really mean 675 HP, because Cowland admitted that he was hiding an Ace up his sleeve: "The timing was a real concern... Internally, the team's target had always been 700 HP. We like to over-deliver, but we'd expected more time."
He said he kept that ludicrous power figure secret from almost everybody:
Even some parts of the product development team didn't know the powertrain team was working on a 707-hp engine. The horsepower tests were verified by the Society of Automotive Engineers – the gold standard of engine certification – but the numbers were never released within the company. It was Fiat Chrysler's Manhattan Project, so secret that people working on one part didn't know what those working on another were doing.
Even though we got a little hint from Ralph Gilles that FCA was developing an engine that would make even the 640 horsepower V10 in the Viper look like it came out of a Trabant, we'd be lying if we said we weren't surprised by the final power number.
Asked why he thought he building a 707 horsepower Hemi was a good idea, Cowland responded: "We built it because we could."