The upcoming Challenger SRT with the Hellcat Hemi will make nineteen hundred horsepower, official reports confirm. No wait, that's not right. Fourteen thousand horsepower. No, wait. 600+ horsepower. Close enough.
The supercharged 6.2 liter V8 has been hotly anticipated for a number of months now. It's the most powerful V8 Chrysler has ever made, they claim. I'm sure there are some muscle car nuts out there who can debunk what that means versus the classic drag-spec Hemis of the 1960s.
I will say, the new Hellcat logo looks righteous.
Running this thing to redline must feel insane.
G/O Media may get a commission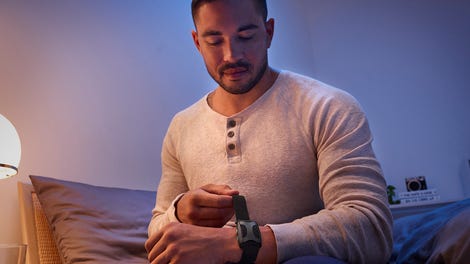 Amazingly, Chrysler will be offering this engine not just with their newly-supplied eight speed, but with a six speed manual. God bless them. Honestly, driving that much horsepower with a third pedal is something everyone should do.
If you're wondering what that much horsepower feels like in a two-door pony car package, just ask Ford.
Take a look at that motor. Man, that's a lot of motor.
It does fill me with warm fuzzies to see a company selling such a massive supercharged motor.
The Chally face looks wonderful, too.
Photo Credits: Dodge