This is the Morning Shift, our one-stop daily roundup of all the auto news that's actually important — all in one place at 9:00 AM. Or, you could spend all day waiting for other sites to parcel it out to you one story at a time. Isn't your time more important?
---
1st Gear: Slew Of GM Officers Sell Some Stock, One Officer Buys
The Detroit News reports that several General Motors officers, sold shares of company stock this week. GM North American President Mark Reuss sold 8,229 shares at $26.06 a share, generating about $214,448. He still owns 52,366 shares of company stock, according to the SEC filing. Global Product Chief Mary Barra sold 1,750 shares at $26.08 per share, generating $45,640. She still owns nearly 95,000 shares. Vice President and Chief Accounting Officer and Controller Nick Cyprus sold a total of 15,615 shares, generating $403,162. He owns 42,470 shares. President of GM South America Jaime Ardila sold 9,429 shares at $24.57 a share, for about $231,671. He still owns 26,332 shares. Senior Vice President and General Counsel Michael Millikin sold 9,000 shares total, generating $236,187. He still owns more than 70,000 shares. But it's not all sales. For example, Director Thomas Schoewe, former chief financial officer for Wal-Mart Stores Inc., acquired 3,800 shares. Hmm... so everyone who's been at GM for more than ten years is selling and everyone who's been at GM for less than three years is buying. What could that say?
---
G/O Media may get a commission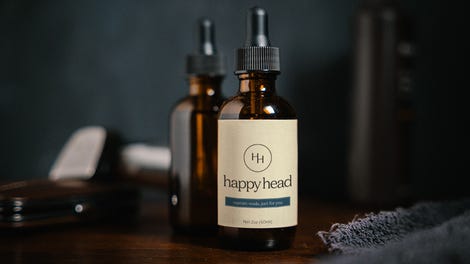 2nd Gear: Feds Say No To Carbon Motors Loan Request
Carbon Motors Corp. announced last night it won't get a U.S. Energy Department loan it applied for in order to develop more fuel-efficient police cars. The Connersville, Ind.-based company said today it had asked for $310 million in financing from the Advanced Technology Vehicle Manufacturing program. "We are outraged by the actions of the DOE and it is clear that this was a political decision in a highly-charged, election-year environment," Carbon Motors CEO William Santana Li said in a statement on the company's Web site. Or maybe they just didn't think the Carbon E7 had any shot at actually being built and sold. Robocop is sad.
---
3rd Gear: BMW Posts Record 51% Rise In Profit For 2011
Bloomberg reports that Bayerische Motoren Werke reported 51% higher profit Thursday for 2011, buoyed by demand for the X3 sport-utility vehicle. Net income surged to €4.91 billion, or $6.43 billion, as revenue climbed 14% to €68.8 billion. Earnings before interest and taxes rose 57% to €8.02 billion, a record amount, the company said.
---
4th Gear: Will Volvo Double Sales By 2020?
Bloomberg, like us, question the ability of Volvo to hit their sales target of 800,000 vehicles sold by 2020. The last remaining Swedish automaker sold 449,255 last year. Despite a desire to pit the new V40 — the first car they've designed under their new Chinese owners at Geely — against the BMW 1 Series, Audi A3 and Mercedes-Benz A-Class, Volvo's got a long way to go before it's seen as a true premium brand. They just have too many gaps to fill in their product lineup. That said, they've certainly got a better shot at it than the recently-departed Saab — especially if Geely's willing to drop some bank behind those goals.
---
5th Gear: Oooh, Barracuda!
The folks at Motor Authority pointed us to another report on Allpar claiming that not only is an SRT-branded Barracuda going to replace the Dodge Challenger sometime around 2014-2015, but it'll be be the first vehicle to sport a supercharged HEMI engine. The engine in question is said to be a 6.2-liter V8 instead of the new 6.4-liter V8. Odd-sounding? Perhaps.
---
6th Gear: Ford Temporarily Lays Off Employees To Train New Ones
Ford is offering temporary layoffs at its Michigan Assembly Plant in Wayne to allow newer workers to train as it moves to round-the-clock hours for the first time in more than 10 years. The move will allow new workers to train on the line for several weeks before the plant adds a third shift in May. About 200 workers are expected to accept temporary layoffs during March and April as the plant prepares to add nearly 1,200 employees.
---
Reverse:
⏎ Toyota, Chrysler issue major recalls. [Detroit News]
⏎ Auto Overcapacity Gives Leaders Another Issue to Ponder. [New York Times]
⏎ Toyota Revamps North American Management to Boost Regional Unity. [Bloomberg]
⏎ Azera taps into luxury. [Detroit News]
⏎ Marchionne Sees Fiat Needs Asia Partner After GM-Peugeot. [Bloomberg]
⏎ Consumers find gray charges may be tacked onto statements. [Detroit Free Press]
⏎ Did you miss Brian Williams mention us on NBC's Rock Center last night? Or my "nazi" line? Here it is. [NBC]
---
Today in Automotive History:
Volkswagen, maker of the Beetle automobile, expands its product offerings to include a microbus, which goes into production on this day in 1950. Known officially as the Volkswagen Type 2 (the Beetle was the Type 1) or the Transporter, the bus was a favorite mode of transportation for hippies in the U.S. during the 1960s and became an icon of the American counterculture movement. [History]
Show us your tips!
Got tips for our editors? Want to anonymously dish some dirt on a competitor? Know something about a secret car? Email us at tips@jalopnik.com.
Lost in our new layout?
Click here for the Opposite Lock or Tips forums. Want a more "blog-like" look? Click the button up top next to "Top Stories."
Get more Jalopnik!
Want even more Jalopnik? Want to know which of your friends read us? "Like" us on Facebook and follow us on Twitter.