Keke Rosberg, the charismatic Finn who won the 1982 F1 World Championship was not suited for endurance racing. This was proven at the 1989 Spa 24 Hour race, when he allegedly left between his stints to go sleep with prostitutes, or so his strange former team owner now claims.
The man behind this rumor is Jean-Pierre van Rossem, an eccentric Belgian millionaire who claims to have made hundreds of million dollars with a scam stock market company called "Moneytron." He won a seat in the Belgian national parliament days before being sentenced to five years in jail for this scheme and has since admitted to his fraud, which he called "harmless."
The millions van Rossem did make with Moneytron allowed him to support his love of racing and he ran a team of Ferrari Mondial endurance racers in the late '80s and bought out the Onyx Formula One team only to have it collapse and fall out of his hands in less than a year.
G/O Media may get a commission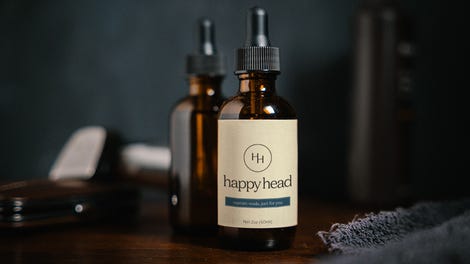 Van Rossem brought on Rosberg to race in one of his team's two Ferrari Mondials at the 24 Hours of Spa-Francorchamps (seen here). Keke Rosberg was a sprint driver, competing in F1 and sports car racing, and the '89 Spa 24 was his first endurance race. Van Rossem's broken English describes just how unaccustomed he was to the focus required for a 24-hour race.
In 1989, at the Spa 24 hours, we had problems with the light alloy wheels on our by the Dubois Bros poorly Ferrari Mondials. Becoming hot by the brakes the rims became oval, snatching off time after time the inner brakes. Shortly after midnight we were out of spare wheels, and the team chef [sic] told Keke that it could take four to six hours to repair his car. So what did Keke [do]? He asked me where he could find in Liège the red light district, coming back at seven in the morning to do his next stint, just as if nothing had happened. Oh no, Keke was absolutely not an endurance racer.
Rosberg didn't have a lot to lose, as his team didn't even end up finishing the race.
Van Rossem, it should be noted, wrote a book called "Hoe kom ik van de ground?" (How do I get off the ground?) where he and some friends rated Belgian brothels. This would make him an expert on the topic of prostitutes, but somehow makes us more skeptical of his story.
Photo Credits: Getty Images (Rosberg), Jelle Goossens (van Rossem)