Tiltrotors seem to be all the rage these days, with the first civilian example moving steadily closer to production. Even the White House is using them! And now, Austrian manufacturer Diamond Aircraft has announced plans to bring a hybrid electric tiltrotor to the civilian market, and they're already teasing us with what could be some very cool new technologies.
According to a report in Flying, Diamond Aircraft has already begun an initial design phase with assistance from an "unnamed major industrial partner." While we can only guess which mystery company this might be, one possibility is Airbus. The European aerospace and defense giant has invested substantially in electric aircraft research with their E-Fan prototype, which has already made some solid accomplishments.
It would make sense for Diamond to have a major industrial partner in this tiltrotor venture, because the firm's experience is mostly relegated to building light aircraft such as the DA20 Katana, DA40 Diamond Star and DA42 TwinStar. Tiltrotors are extraordinarily complex machines, with development timelines that test the limits and patience of even the world's largest and most experienced aerospace companies.
G/O Media may get a commission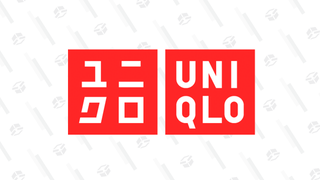 Year-round basics
Uniqlo Summer Sale
The AgustaWestland AW609 civilian tiltrotor project has spanned nearly 20 years in development thus far, and still has yet to achieve certification. Similarly, development of the Bell Boeing V-22 Osprey military tiltrotor was plagued with problems.
While Diamond's new tiltrotor concept doesn't yet have a name, the company has stated that they intend to incorporate their recent experience with automated landings in the design. Using "laser scanning techniques to survey the landing area within milliseconds," the aircraft could control the entire landing process without needing any input from the pilot. As you can see in the video below, Diamond's test pilots were ready to assume command of the aircraft if necessary, but didn't touch the controls until the aircraft had already completed most of the rollout after landing.
Under supervision from the crew, autoland systems have enabled commercial airliners to safely return to the ground in inclement weather for years. However, the systems have been too complex and costly for general aviation aircraft.
Another intriguing aspect of Diamond's ambitious new tiltrotor project is the hybrid electric engine setup. Twin Austro diesel engines will accompany a pair of high-output Siemens electric motors. We'll have to wait to find out which engines will power which rotors, as well as what the system's power and range capabilities will be.
The Diamond tiltrotor design is said to seat up to six people, although there's potential for future scaled-up models that would offer greater capacity. The design shown in Diamond's concept image is striking, with two rotors mounted outboard on stubby wings at the front of the fuselage, two more rotors mounted outboard on a high wing towards the rear, and a V-tail.
Artist's schematic of Bell Boeing QTR concept
Diamond's concept wouldn't be the first tiltrotor design to feature four rotors. In 1966, Bell flew its X-22 quad tiltrotor for the first time, which featured three-bladed propellers inside ducted fans. By 1998, Bell and Boeing had begun joint development of a Quad Tiltrotor (QTR) concept based on the V-22 Osprey, but able to carry a load similar to the Lockheed C-130 Hercules. This concept was a contender for the military's Joint Heavy Lift program, although details as to its fate have remained sketchy for the last ten years or so.
Diamond's hybrid electric quad tiltrotor could be an incredible aircraft, with capabilities perfectly suited to point-to-point intercity travel and futuristic technology which significantly reduces (if not totally eliminates) the pilot's workload. But will we see this aircraft flying and certified in the seven year timeframe that Diamond suggests is realistic? If other tiltrotor programs are any indication, you probably shouldn't hold your breath.
Photo credit: Top shot - Diamond Aircraft, QTR concept schematic - Frank86/Wikicommons
Follow the author on Twitter: @collinkrum