Credit Acceptance, a subprime auto lending company, is being sued by the New York Attorney General's Office and the Consumer Financial Protection Bureau. The two entities allege the lender misled customers about the true cost of the car loans it was giving, and it let dealerships it worked with deceive customers, according to Automotive News.

The agencies are citing the U.S. Consumer Financial Protection Act in their case against Credit Acceptance. They allege counts of deceptive practices, abusive practices, and "substantial assistance." That last count means Consumer Acceptance allegedly prevented dealers from misrepresenting finance-and-insure products as mandatory and hiding the fact they were there within the deals to buy the cars.
"Credit Acceptance obscured the true cost of its loans to car buyers, leading to severe financial distress for borrowers and subjecting them to aggressive debt collection tactics on loans its own systems predicted that borrowers can't afford to repay," Rohit Chopra, CFPB director, said in a statement. "The CFPB's action with the New York Attorney General seeks to end Credit Acceptance's unlawful practices and make consumers whole."
Auto News reports that New York Attorney General Letitia James is also alleging a single count of fraud as well as two counts of illegality under the state's Executive Law. On top of that, the Democrat is alleging a count of securities fraud and a count of deceptive practices.
Regulators are aiming to get Credit Acceptance to stop abusive and deceptive business practices, change or get rid of existing loan agreements, and collect restitution for buyers who were negatively impacted.
G/O Media may get a commission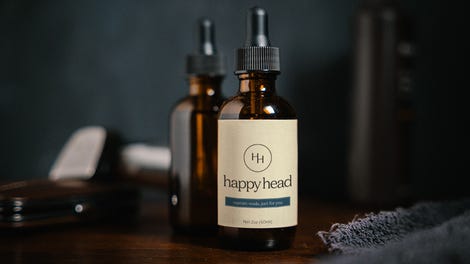 "All I can really say is that Credit Acceptance operates with integrity and in compliance with applicable laws and regulations," Doug Busk, Credit Acceptance CFO, told Automotive News. "We deny the allegations in the complaint, and intend to vigorously defend ourselves in this matter."
This is hardly the first time Credit Acceptance has been sued by a state government, according to Automotive News.
In 2021, CAC was sued by the Massachussetts attorney general on charges it "harassed" borrowers and misinformed investors. The following year, the company settled a lawsuit with shareholders stemming from the Massachussetts case. CAC's 2022 Q3 earnings report showed an increase in auto loan volume but a big drop in net income.

The lawsuit used a February 2016 loan to borrower "Ms. B" to make its case.

After applying a $2,250 trade-in towards the deal, Ms. B borrowed $8,292.10 for a vehicle at an interest rate of 23.99 percent. She would pay $13,301.31 — the other $5,009.21 representing the cost of the credit — in $260.81 payments over the life of the 51-month loan.

However, Credit Acceptance scored Ms. B a 60.1, indicating it only expected her to pay about 60 percent of the $13,301.31, or $7,994.

"After gathering information about Ms. B and her creditworthiness, CAC paid the dealer approximately $5,614 for this loan, a critical aspect of the transaction that does not appear anywhere on the loan contract," the lawsuit states.
The outlet reports that hidden financing often pushes Credit Acceptance's interest rates above New York's 25 percent cap. That is even true of situations where dealers received an "earnout" bonus for customers who make good on their payments, according to the lawsuit.
"CAC claimed to help low-income New Yorkers purchase cars, but instead, drove them straight into debt," James said in a statement. "CAC steered hardworking New Yorkers onto a path of financial ruin by tricking them into unaffordable, high-interest auto loans while cutting backroom deals with dealers to increase their own profits. These predatory actions hurt innocent people and left them with mountains of debt."