U.S. regulators want to find out which Goodyear officials were involved in assessing a possible defect in an RV tire that's linked to at least 10 deaths and dozens of injuries. Newly-released documents obtained by Jalopnik provide an answer for Goodyear CEO Rich Kramer: he personally approved settlements of cases involving the dangerous tire failures as early as 2008, in filings that laid out the vast amount of complaints Goodyear had received over the tire.
The revelation was tucked away in billing records filed in an ongoing federal case involving the tire, the G159 275/70R 22.5. Kramer was named CEO of the whole company in 2010, but back in June 2007, when Kramer was President of the company's North American unit, he was set to meet with one of Goodyear's attorneys to discuss a case involving a Fleetwood RV that crashed after the vehicle's left front tire separated. The crash left two of the vehicle's six occupants dead.
"Email to [Goodyear attorney] D. Okey with brief description of case status for upcoming meeting with Rich Kramer," the billing record states.
David Kurtz, the plaintiff's attorney in the federal case, had previously stated that he had evidence that Kramer was "personally" aware of G159 failures. But the newly-released documents establish the earliest known dates that Kramer appears to have learned about issues with the G159, which has sparked two federal investigations and could pin Goodyear with a $105 million fine.
G/O Media may get a commission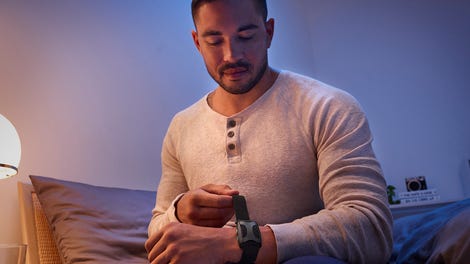 The National Highway Traffic Safety Administration has been probing allegations that the G159 was prone to heat-induced failure when used on RVs at highway speeds, and the U.S. Department of Transportation's Office of the Inspector General has opened an investigation of its own that could lead to criminal charges. Records indicate that nearly 100 people have been injured or killed as a result of the G159 failing.
Goodyear declined a request for an interview and said it couldn't answer specific questions pertaining to Kramer's knowledge of the tire failures, nor anything about the tire itself.
"Nothing is more important to Goodyear than the safety and quality of our products and the people who use them," Goodyear spokesperson Jim David said in an emailed statement.
"Goodyear has a robust process for identifying potential safety-related defects in its products. We continuously monitor the manufacturing process and the performance of our products in the field. When potential issues or trends are identified, they are raised to the appropriate individuals and action is taken as necessary. We continue to believe that there is no safety-related defect with the G159 size 275/70R22.5 tire."
"We are fully cooperating with NHTSA," Davis continued. "Given the pending litigation and NHTSA investigation, we cannot address your specific questions."
Kramer's name appears again in March 2008, in a request by Goodyear's attorney to settle a case involving the G159 for $3.62 million. (In total, the settlement memos show Goodyear paid about $6 million to settle three of the G159 cases.)
The crash involved the family of Billy Wayne Woods, whose 2001 Monaco Diplomat RV slammed into an embankment on a highway in Georgia, after the left front tire of their nearly 40-foot vehicle failed. Woods' wife and his daughter-in-law suffered broken backs; his son a broken hip. Woods died several months later as a result of complications from the injuries he sustained in the crash.
In the settlement request memo, Goodyear's attorneys pointed out that recently located test data showed that, in August 1996, the G159 passed Goodyear's in-house tests to be rated at 65 mph, "but would not have satisfied Goodyear's standard for qualifying the tire at 75 mph." Test results a couple months later demonstrated the tire could satisfy the standard for 75 mph, but experts—including Goodyear engineers—have said these kinds of tires could be prone to failure at the temperatures it registered during Goodyear's tests. Following the decision in 1998 to increase the G159's rating to 75 mph, failure claims and serious crashes involving the tire 1998 rapidly increased, records show.

No safety recall has ever been issued.
With the reams of evidence that could be presented in the Woods case, the settlement authority memo said: "Unfortunately, [the plaintiffs] will likely be able to introduce evidence of the numerous other lawsuits involving this tire on RVs, and the over four hundred property damage and bodily injury claims which Goodyear has received with respect to this tire while being used on Class A recreational vehicles."
At the top of the memo, Goodyear's attorney scribbled in a brief note next to a slate of signatures signing off on the request: "Rich Kramer agrees with this recommendation."
And in a newly-released filing, Kurtz disclosed that "[Goodyear attorney Deboarah] Okey made a presentation to the Goodyear Board of Directors, including Mr. Kramer, in 2010 regarding G159 cases, and the Schalmo case in particular."
---
The G159 was designed specifically for regional delivery trucks and manufactured between 1996 and 2003. An estimated 40,000 ended up on RVs made by 19 different RV makers. Court records indicate the tire failed on as many as one-in-10 motorhomes—a rate that surpasses the infamous Firestone tires of the 1990s that NHTSA deemed defective.

At least 41 lawsuits have been filed over crashes involving the tire, alleging the G159 was prone to heat-induced failure when used at highway speeds. The company secured settlements in nearly every case, which prohibited plaintiffs from sending information to regulators until a court order authorized the disclosure to NHTSA last summer, the agency has said.
Part of that has to do with Goodyear's aggressive effort to settle cases, handled by company attorneys who withheld crucial data from plaintiffs, according to a federal judge's ruling. Those tests include the high-speed test data that Goodyear contends made the G159 sufficient for use on RVs.
But the new records appear to show Goodyear's narrative changing drastically over time.
By the early 2010s, even as it admitted the G159 sustained temperatures at highway speeds well in excess of 200 degrees, Goodyear leaned on the results of a study from ATSM International on commercial medium truck tires, which suggested tires can withstand temps above 300 degrees. The ATSM report didn't involve the G159 tire in question.
The study, Goodyear product analysis manager Jim Stroble contended in a 2011 affidavit, "refutes Plaintiffs' contentions that test temperatures should not exceed 194°F and that all tires that operate above 194°F will fail in service from belt separations."
Stroble's statement was a drastic departure from the 2007 testimony of a tire expert hired by Goodyear in the federal case Kurtz filed on behalf of the Haeger family, whose RV suffered a serious tire failure and wound up in a serious crash.
"Once a tire exceeds a temperature at 200 degrees F, most commercial medium truck tires will begin to experience degradation of material properties that can lead to tread separation," Jim Gardner, the expert, said, according to a filing from Kurtz.

That lined up with testimony given by Richard Olsen, an engineer and company witness for Goodyear, in a September 2007, deposition. "I don't want to indicate that 250 degrees is a line in the sand and say, under 250, okay, over 250, not okay... But temperatures in that area in a tire that [has] a significant amount of shear stress going on in the composite, to me, in my experience, would ultimately lead to some kind of tire disablement, yes," Olsen said.

There's also a study from 1988 published by the Society of Automotive Engineers, authored by two Goodyear engineers, which states that: "Tires are developed to withstand this equilibrium temperature which for radial heavy duty truck tires is a maximum of 90° Centigrade (194° Fahrenheit)."
"Exceeding this temperature for short periods of time is not a problem but exceeding it for long periods begins to cause loss of strength in the material components and eventually separation of the tire's structure," the authors said.
Goodyear itself told Monaco in a previously unreported October 2001 presentation it delivered on the G159 that the tires could suffer "possible separations due to tire overheating.''
Goodyear' argument in case after case has been that user-error is to blame for the accidents—overloading the vehicle, under-inflated tires, vehicle speeds, road hazards. But the question of whether Goodyear compromised the G159s safety margin when it increased the rating to 75 mph has come up time and again.
In June 1998, for example, Goodyear told RV manufacturer Fleetwood, in response to a question about the possibility of the G159's safety margin being compromised, that "Goodyear evaluates the test results and then determines whether to authorize 75 MPH or keep the tire at 65 MPH. To date if a tire did not meet our standards, the tire remained at a maximum speed rating of 65 MPH."

The documents were made public by Kurtz last Friday as part of a yearslong battle with Goodyear, on behalf of the Haeger family, whose RV crashed in 2003. A separate G159 lawsuit in Arizona filed by Kurtz over the Haeger crash has drawn the interest from safety advocate groups like the Center for Auto Safety, which asked the judge in that case to unseal the record entirely. The case is currently being appealed to a higher court.
Jason Levine, the Center for Auto Safety's executive director, said the new documents "confirm our long-held belief that Goodyear has been hiding deadly incidents involving their tires from the public and the U.S. government for many years."
"Yet, our fight to bring full transparency regarding the dangers of the G159 tires, and the unconscionable actions of Goodyear up until this point, will continue," Levine said. "Far too many documents remain under seal, and until the Arizona appeals court upholds the trial court's ruling in our favor to release these documents and protect consumers, there is simply no way for anyone to be sure that Goodyear is not hiding more lifesaving information."