Oh well oh well everybody's heard, about the bird... You haven't yet heard about today's Nice Price or Crack Pipe bird, but you will, and then you'll have to decide if its price might make you want to flip it the bird.
Lincoln's '60s Continental, with its low-slung looks and suicide rear doors, was once the ultimate embodiment of bad-ass coolness. Yeah, and that's all gone with yesterday's 1966 Continental high-boy. Plus, to add insult to injury, fully 81% of you felt its price was equally less than cool.
That painful melange of F250 and Connie was powered by one of Ford's big blocks - a corroded 385-series 460, an engine that to gas pumps is like a frat boy to a keg. Not only was it likely unapologetically thirsty, but that car's mill appeared rode hard and put away wet. Coincidentally, today's candidate also sports a 460, only the double 4bbl-topped V8 in this 1970.5 Falcon probably won't just let it ride, it'll make this bird fly.
G/O Media may get a commission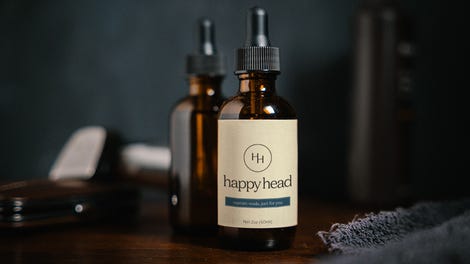 This model of Falcon is an odd duck. Ford originally introduced the Falcon back in the 1960 model year as the brand's compact offering. That first generation was made available in a multitude of body styles, even serving as the base for Ford's first minivan.
A decade later the model count had diminished to a single two-door sedan offered not as a compact, but as a bargain bin edition of the Fairlane. The role of compact had by then been usurped by the Maverick which was introduced in 1969. By 1971, the U.S. Falcon was no more. That makes this '70-and-a-half model the weirdest and shortest-lived of all the Falcons.
The 460 under (and poking out of) the hood of this one probably makes it one of the fastest Falcons too. That massive mill is claimed to be built, although no major detail is given in the ad as to what went into it. There are a pair of 450-cgm double pumpers there to feed it, and they sit atop a high-rise manifold that's so tall it looks like a tribute to the 9/11 Twin Towers. Gear changes are handled by a C6 with a Hurst shifter in the cabin.
The rest of that cabin is said to need finishing, although despite its apparent lack of carpet or door panels, it still looks perfectly usable. I would change out the Grant steering wheel though, perhaps for something a little less Pepe le' Boys.
Externally, the car looks to be in fine shape and the ad makes the clain that the car is totally rust free. It is painted in that primer black that's pretty popular today, with shinier black on the bumpers and other brightwork. The wheels and tires are fat, but the rear does not appear to have been tubbed.
While the '70.5 Falcon is a rare bird indeed, finding one that has been tastefully updated with a shoehorn-requiring motor is even more rare. That all costs something even more rare, that being money. The asking price for this Falcon - the Bird of Prey - is $16,500. That's not chump change, but is it a price that would make this car's new owner look like a chump for buying it?
You decide!
Burlington VT Craigslist, or go here if the ad disappears.
Help me out with NPOCP. Click here to send a me a fixed-price tip, and remember to include your Kinja handle.