If you're like me, you're tired of waiting for the new Bronco to show up. Maybe today's Nice Price or Crack Pipe Bronco II will fill the empty void in our Bronco-loving hearts. That is, if its price doesn't involve emptying our wallets.
Have you ever felt a love for something that absolutely no one else shared? Maybe it was a fondness for Nickelback, or perhaps it was walking around with a kick-me sign taped to your back—your know, to meet and engage energetic and outgoing other people.
That kind of singular passion is rare and, dare I say it, unhealthy. It's what births such personally rewarding but socially off-putting handiwork as yesterday's custom 1985 Ford Thunderbird Turbo Coupe, and then emboldens the audacity on top of that to ask $13,200 for its purchase.
That didn't work out so well in the voting, as its massive 96-percent Crack Pipe loss showed that the only less popular 'Bird' would be the scooters presently plaguing many a city sidewalk.
That T-bird may have been a bad Ford, but what's a Blue Oval fan to do with they need to get around and want to represent? Well, how about this slightly newer, and far more low-key 1989 Bronco II? Hmm, now there's some social responsibility.
G/O Media may get a commission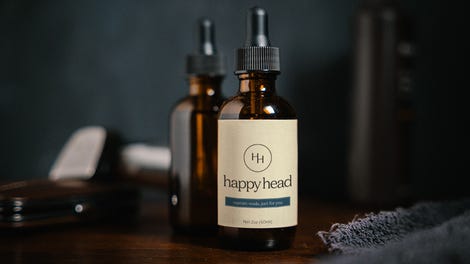 When it was introduced for the 1984 model year, the Bronco II slotted in beneath the full-sized and OJ-approved Bronco SUV, and shared a lot of its underpinnings with the Ranger pickup. In an odd confluence of coincidence, the Bronco II actually only about half a foot longer, and is slightly narrower and shorter than the first generation Bronco. At 115 horsepower, its available 2.9-litre Cologne V6 also put out 15 more horses than the original Bronco's 170 CID straight six. Adding to the twinning, both Ur-Bronco and the II each tipped the scales at around 3,200 pounds.
Okay, so the Bronco II seems both a viable and logical successor to Ford's beloved original small sport utility, but does that make it something you might actually want to own and drive today?
Of course it does. Just look at this champaign over gold edition and tell me it doesn't stir something in your loins. Maybe it's the Tonka-like dimensions. Or perhaps it's those great big back windows that reach up into the roof in overachiever fashion. Whatever the reason, there's a lot to like with the Bronco II.
There's seemingly a good bit to get excited about with this tidy 163,000-mile example too. First off, it's kitted appropriately, featuring the aforementioned German-sourced V6, a five speed stick, and four-wheel drive. The ad notes that this is a fancy pants Eddie Bauer edition which means it'll get prime valet position at all the nice restaurants in town. It also means it comes with power windows and locks, upgraded upholstery and that two-tone paint.
Updates include a new water pump, radiator, clutch and brakes. The engine is said to run well but exhibits a lifter tick which the seller says is common for the breed. The body is straight and claimed rust-free, however it is losing its clear coat on the horizontal surfaces. Factory alloys underpin and look to be in serviceable shape.
We don't get more than a glance at the interior, but what we do see looks to be in terrific shape. The high-back seats appear amazingly clean and very stripy. Don't expect a lot of modern conveniences in here and you won't be disappointed.
You probably won't be disappointed in the price either. That's a piddling $1,500 and I'm sure if more of you were closer to Boise, Idaho, where this truck is located, it would already be yours. For those of us tempered by distance however, we still need to decide if this is a deal or not. Are old Bronco IIs worth anything at all? You don't really see them on the road any more and perhaps that's for good reason—they're not all that desirable or fun to drive.
No, I'd like to think there's another reason for their absence, that someone is hoarding them for the inevitable Bronco II Bubble that's to come. In light of that, would you give this truck's $1,500 price a thumbs up? Or, would you say no bucking way?
You decide!

Boise, ID Craigslist, or go here if the ad disappears.
H/T to BoiseCarNut for the hookup!
Help me out with NPOCP. Hit me up at rob@jalopnik.com and send me a fixed-price tip. Remember to include your Kinja handle.