Is it possible to overdose on a color? Today's Nice Price or Crack Pipe T-Bird is more orange than a certain politician, but will this custom Turbo Coupe ask too much of your green?
Yesterday's 2000 Audi A6 2.7 biturbo carried with it a couple of damning issues. Those were noted in its ad, and included an airbag light on the dash and an intermittent Check Engine Light that the seller attributed to a faulty O2 sensor. Considering how technologically advanced and tightly packaged that Audi is, either issue could turn into a major undertaking, even if you were up to the task of tackling the repair yourself.
Still, that didn't stop most of you from singing the car's praises, and at just $3,500 it even earned itself a solid 66-percent Nice Price win. I guess rose-colored glasses are all the rage today. Hmmm, maybe another color will be as well?
Charlie Brown has the Great Pumpkin, Florida has its orchards, and Aquaman has his… well, I don't really know why Aquaman's shirt is seemingly made out of fishbowl pets, but there you go.
G/O Media may get a commission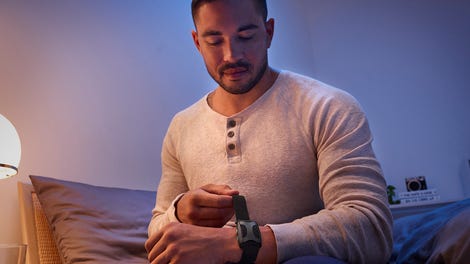 All of those are of course, Orange. That un-rhymable color fills every aspect of our lives, from our vodka-infused breakfast beverages to today's 1984 Ford Thunderbird Turbo Coupe. It's seemingly everywhere.
Every. Freaking. Where.
No really, I mean it's actually everywhere on this car. You simply can't escape it.
This Aerobird started life as a mild-mannered sporty edition of Ford's evergreen personal coupe, the Turbo Coupe. That was the first four cylinder powered T-Bird ever, and the first in ages to offer a manual transmission. Now it looks like something the nation's most passionate Chicago Bears fan would drive.
The ad says that over $20K has been invested in the car, and that was in pre-turn of the century dollars as apparently the car has sat idle since Y2K was a thing. That money made possible a number of modifications, some more laudable than others, and all of them seemingly executed in Grabber Orange.
Now, a Turbo Coupe is in of itself a pretty cool old car. The 2.3-litre SOHC Lima four was boosted from its 88 horsepower underachieving status to a more acceptable 145 horses by a Garrett turbocharger.
The turbo-equipped engine and its 5-speed stick were shared with the Mustang of the era, a simple feat as both cars rode on the same Fox-body platform.
This one has seen some significant mods including an aftermarket exhaust header, electronic ignition, and an electric fan blowing on the turbo in perfect Xzibit 'you want a blower on your blower' fashion. There seems to be too many mods to list, however it should be noted that most everything under all the mods has been painted orange.
The suspension has been upgraded with both aftermarket and Lincoln MKVII (also Foxy) underpinnings, and rides on a set of orange and black MKVII turbines. The detail in the color scheme is amazing as everything right down to the brake lines has been color coordinated. Don't bother asking the seller if the carpet matches the drapes as obviously does.
Is it all cantaloupes and kumquats here? No, there are a number of issues afoot. Orange issues.
The ad details some small but likely very frustrating appearance issues in the bodywork. Scratches, scrapped paint, and some exposed and oxidizing metal are evident. The hood scoop looks to have stress fractures at the leading edge and may just be for show. The body kit and rear wing do give the car a custom appearance, although the base Aero Bird is handsome enough without all the accoutrements.
The interior looks intact albeit dirty as heck. A slew of extra gauges has been added in here, including a comically large tach and shift lights like it's going to rule the quarter mile on the regular. The leather seats seem to be in decent shape. Under all the dust, that is.
The ad says there's less than 72,000 miles on the clock, and that the title will verify that claim. That title is clear, however if the car has been sitting for nearly 20 years it's possibly no longer in the DMV system if non-op hasn't been kept up. I'd also like to point out the seller's apparent affection for periods—he uses two at the end of each sentence in the ad.
The asking price is $13,200, which honestly I have no point of reference for. Turbo Coupes in decent shape have mostly gone from the old car classifieds to trading amongst aficionados, hence I don't know what they go for.
What I do know is that this you all will have an idea. You'll also no doubt have an opinion as to this orange bird's ultimate disposition. What do you think, is this wildly customized, and energetically hued T-bird worth that $13,200 asking? Or, does that price mean it's not ripe for the picking?
You decide!

Worcester, MA Craigslist, or go here if the ad disappears.
H/T to Derbagger for the hookup!
Help me out with NPOCP. Hit me up at rob@jalopnik.com and send me a fixed-price tip. Remember to include your Kinja handle.