With its twin turbo V6, six-speed stick and AWD, today's Nice Price or Crack Pipe Audi offers specs that could impress on a new car. And it's 18 years old! Let's see if its price is equally impressive.
Alley Oop was a comic strip that debuted in the 1930s, featuring the stone age exploits of the titular caveman in the kingdom of Moo. The name was derived from the French phrase 'allez, hop' meaning let's go.
In the strip, Oop used a dinosaur as his primary mode of transportation. Should you wish to emulate Oop, you could do far worse than last Friday's dinosaur-themed 2005 Chevy SSR. To be honest, based on the vitriol expressed in the comments and the massive 94-percent Crack Pipe loss faced by its $29,988 price, I guess actually you couldn't do much worse.
For me, one of the big takeaways from last Friday's candidate was the fact that they were still making the SSR in 2005. For some reason, that just doesn't seem that long ago, while the SSR feels like something from another era.
G/O Media may get a commission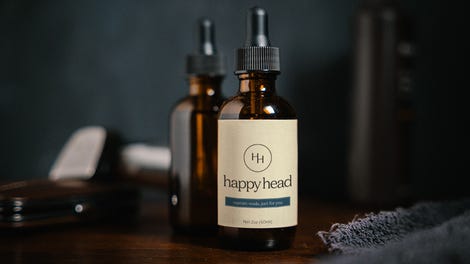 If you think about cars that are old but still feel contemporary, I think near the top of that list would be the C5 Audi A6, especially when kitted like today's 2000 A6 2.7 Biturbo. Mechanically, this car has it going on. That twin turbo,  all-alloy V6 offers up a respectable 250 horsepower and 258 lb-ft of torque. The stick shift gives you fully six speeds to play with, and all the ponies are meted out to all four wheels via Audi's unflappable Quattro drivetrain. Add to that a body design that's held up pretty well, and a cabin that's among the best around and I'll bet you would give this car a chin stroke's worth of consideration were it being offered today.
Hey wait a minute, it is being offered today! What luck.
Claimed owned by an 'Audi enthusiast most of its life,' this black on black on biturbo A6 saloon comes with 170,000 miles on the clock and a couple of subtle but in-family mods. Those include aluminum door blades from an Allroad Avant, and six-spoke alloy wheels from an S4. The latter are wrapped in a fresh set of Kumho rubber.
Bodywork seems to be in excellent shape for it age, with no major issues evident in the images, and clear and clean headlamp covers. The headlamp washer covers—a typical sacrifice to the mechanical car wash gods—are laudably both intact.
The interior has held up equally well, with just some wear on the driver's seat bolster and a detached driver's side knee bolster to note. The electrical relay panel is behind that knee bolster, perhaps indicating some investigatory work was done and not properly buttoned up?
Other issues with the car include an airbag light, intermittent CEL that the seller attributes to a faulty O2 sensor (I freaking HATE changing O2 sensors!), and a graunch in the front end. These cars have complicated four-arm front suspensions and each arm can be renewed separately at relatively low cost. Not mentioned, but seemingly evident in the pics, the instrument cluster digital display has also gone south.
Of course, being an upscale Audi, the car comes with a ton of convenience features. Those include heated seats front and rear, power seats up front with multiple memories, and a dual-zone HVAC. Yep, it's the lap of luxury in there. Also luxurious is the car's clear title.
As I noted early on, this car would impress as a new ride even today. One of the benefits of buying used is that you only pay used car prices. In most cases that's going to be less than new. In the case of this Audi, that's a lot less, $3,500 to be exact. The question is, as represented in its ad, could that be considered a deal?
What do you think, is this old school but pretty up to date Audi worth that $3,500 asking? Or, is that price too much in today's dollars?
You decide!

Omaha, NE Craigslist, or go here if the ad disappears.
H/T to Fauxshizzle for the hookup!
Help me out with NPOCP. Hit me up at rob@jalopnik.com and send a me a fixed-price tip. Remember to include your Kinja handle.