This week, reports came out about former Colts announcer Bob Lamey telling a story in which someone used the n-word nearly 35 years ago. That someone was said to be IndyCar driver Conor Daly's dad, who denied it was him saying it, and Conor Daly's sponsor backed out on his NASCAR ride this weekend because of it.

Conor Daly, who wasn't born when this story was said to have happened, is making his NASCAR debut is this weekend in a second-tier Xfinity Series race at Road America. He showed up with an almost blank car, and his former sponsor for the race, Lilly Diabetes, said this via NASCAR writer Chris Knight:
"Our sponsorship in Saturday's race is intended to raise awareness of treatment options and resources for people living with diabetes. Unfortunately, the comments that surfaced this week by Derek Daly distract from this focus, so we have made the decision that Lilly Diabetes will no longer run the No. 6 at Road America this weekend.

"We remain committed to our mission of supporting people with diabetes."
Lilly Diabetes still planned to sponsor Conor Daly's NASCAR race on Wednesday, the same day an outlet his father Derek Daly freelanced for, Indianapolis station WISH-TV, announced they'd cut Derek Daly after the reports came out.
Lamey worked as an announcer for the Colts for more than 30 years before leaving on Sunday after saying the n-word. Lamey said in a statement that he wasn't fired, he retired, and our sister outlet Deadspin had the gist of the story:
Lamey's use of the word was technically reported speech, as he was relaying what a person had once said at the Indianapolis Motor Speedway nearly 35 years ago, back when Lamey used to work there. When asked if racers were holding back their speed during qualifications, this unnamed person replied, "There aren't any niggers in this race."

Although Lamey lost his job, many unanswered questions remained. Who was the original N-word user being quoted here? Is he alive? What's he up to, decades after the fact? As it turns out, he's been found: auto racing analyst Derek Daly[.]
G/O Media may get a commission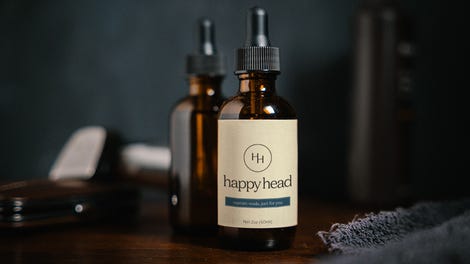 The colleague Lamey said it in front of, who didn't want to be identified, told local outlet WTHR that he immediately tried to apologize and asked her not to tell anyone:

["]He thought it was OK to use that type of language at work. He was like, 'Oh I'm so so sorry. I'm so sorry if you're offended by this. I didn't mean to offend anyone' and I was like 'I'm black and I wouldn't ever say that word' and sort of just told him how it hurt me and how I don't think he should say it ever, even if he's telling a story," the radio employee said.
In a later statement to local outlet Fox 59, Derek Daly said it wasn't him who used the word in Lamey's story and called the reports of him confirming that he said it "factually incorrect." Here's part of the statement, from Fox 59:
In the early 80's, after I had recently relocated to the United States, I was interviewed by radio reporter Larry Henry and I was asked about my situation with my new American team. I responded by explaining that I was a foreign driver now in America, driving for an American team, with an American crew, and with an American sponsor – and that if things did not go well, the only "n***** in the wood pile" would be me. At the time, I meant that I, as the new foreigner on the team, would shoulder the blame and I would be the scapegoat. This was not in any way shape or form meant to be a racial slur. This phrase was commonly used in Ireland, Britain, and Australia.

When I used that phrase in the early 80's, I had no idea that in this country that phrase had a horribly different meaning and connotation, as it was commonplace in Ireland.
Derek Daly said he "quickly learned what a derogatory term" the word was after moving to the U.S., that he "was mortified at the offense [he] might have caused people" when he did, and that he's "never used the word since."